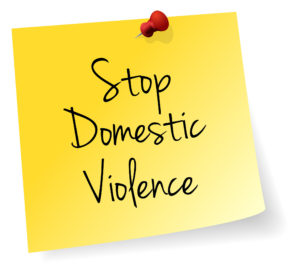 According to the annual Femicide report, 21 people died in Minnesota as a result of domestic violence in 2016, down from 22 deaths in 2015.
You can view the report by clicking here, but we're going to delve into some of the specifics in today's blog.
2016 Femicide Report
Here's a closer look at some of the findings from the 2016 Femicide Report.
At least 21 people died as a result of domestic violence in Minnesota in 2016.
In one-third of the cases, children were present when their mother was killed or the body was found.
Two of the victims were children.
At least three family members/interveners/friends were killed as a result of domestic violence, down from nine in 2015.
83% of the victims were currently or formally romantically involved with their murderer.
The Femicide Report cited four key "lethality factors" that increase a person's likelihood of being abused or killed. They are: The victim's attempts to leave the abuser, previous threats to kill the victim, the abuser's access to firearms, and if the abuser has a history of violence.
56% of the victims were killed with firearms, up six percent from 2015.
8 of the 18 perpetrators had a history of violence.
Recommendations For Decreasing Domestic Violence
The Femicide Report issued three recommendations for reducing domestic violence deaths. They are:
Increase the investment in quality Batterer's Intervention Programming (BIP) that is innovative, culturally appropriate, based on research, and locally accessible. Much of the current focus is on getting victims to leave and creating separation between a perpetrator and victim. There needs to be a serious investment in creating a process for change for batterers. A scan of court records show that at least 5 of the perpetrators who killed their intimate partners in 2016 had histories of abusing other women in the past as well.
Expand the criminal court's analysis of risk assessment to include an examination of the full range of criminal behavior. Lethality and risk assessments must include an examination of past patterns of charges including convictions and dismissals.
Training for all personnel within the criminal justice system to increase awareness of domestic violence. With heightened awareness of the dynamics and causes of domestic violence, the various courts should consider ways to minimize further victimization within the various legal proceedings. For example, housing court may vary or enhance their responses to victims of domestic violence involved in unlawful detainer housing actions.
Becky Smith, Minnesota Coalition for Battered Women's program manager for public awareness, added that the criminal justice system will play a crucial role in the coming years in curbing domestic violence deaths.
"We need the criminal justice system to engage in a process that demands serious change for batterers," Smith said. "Without addressing the root causes of abuse and changing perpetrators' behavior, there will always be another victim."