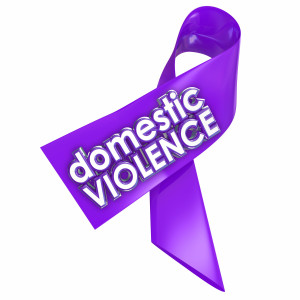 The Minnesota Coalition for Battered Women released its annual Femicide report last week, and the report shows that there was a disturbing increase in the number of people who died as a result of domestic violence in 2015.
You can get a full look at the report here, but we've outlined some of the concerning trends from the report below.
At least 22 women died as a result of domestic violence in 2015, up 6 from 2014.
At least 9 friends or family members were killed as a result of domestic violence in 2015, up 4 from last year.
At least 3 men died as a result of domestic violence, up 1 from last year.
At least 17 minor children were left motherless due to domestic violence murders.
65 percent of domestic violence murders were committed by a husband, boyfriend or male intimate partner. 9 percent were committed by a wife, girlfriend of female intimate partner, and 26 percent were killed by family members or "others."
Contributing Factors
According to the MCBW, there are four factors that increase a woman's likelihood of becoming a victim of domestic violence. The four factors are: Attempting to leave the abuser, previous threats to kill them by the abuser, the abuser's access to a firearm and the abuser's past history of violence. Here's a closer look at the four factors:
Previous attempt to leave – In 8 of the 22 cases, the homicide occurred after the woman had left, while she was attempting to leave, or if she had made a previous attempt to leave.
Threats to kill the victim – Although data is limited, at least 3 of the women killed by their abuser had previously had their life threatened by the perpetrator. The MCBW believes the actual total is higher.
Access to firearms – Last year, 11 of the 22 domestic violence homicides committed against women were carried out with a firearm. Although the percentages change every year the MCBW says firearms are always the most frequent weapon of choice in domestic violence homicides, as they've been used in at least 42 percent of cases since 2011.
Past history of violence – Nearly 60 percent (13 of 22) of perpetrators had a history of domestic violence related charges in their past. The 13 perpetrators had a total of 76 domestic violence related charges levied against them, but only 19 charges resulted in convictions. Four of the charges were pending at the time of homicides.
It's clear that domestic violence is a problem here in Minnesota. If you or someone you know needs to reach out about their situation, contact us or visit the Minnesota Coalition of Battered Women's website today.