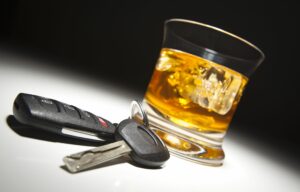 There's so much to do and see here in the Twin Cities that it's no wonder the area is a popular tourist attraction for people all over the United States. Whether you're catching a big sports game, visiting family at college or just taking a weekend trip to the Mall of America, a number of things can bring you to the Twin Cities, and we're here to ensure your best laid plans don't run afoul while you're here. In today's blog, we take a look at how you can avoid a DWI when visiting the Twin Cities.
Visiting The Twin Cities And Avoiding Trouble
Millions of people travel to the Twin Cities every year for one reason or another, and unfortunately some of them bring criminal charges home with them. No matter what type of criminal charges you're facing, we can help defend you, but today we're going to focus on DWI charges.
Avoiding A DWI as a visitor to the Twin Cities isn't all that different to how you would avoid a DWI back in your hometown, but there are a couple of things you'll want to note. For starters, police around the Twin Cities conduct a number of different driving crackdowns throughout the year. We try to publish them when we're made aware of them, but oftentimes they focus on the four fatal driving maneuvers, which are drunk driving, distracted driving, speeding and failing to wear your seat belt. Buckle up and avoid the other three maneuvers, as police will be on high alert for these actions.
Another thing you'll want to be aware of is that driving in the Twin Cities can be a bit of a hazard if you're not used to it, so you can draw the attention of police if you're not careful. There are a number of one-way streets and alleys where you'll always want to ensure you're heading the right direction. Similarly, we have some specific parking rules during the winter. Don't plan on leaving your car parked on the street only to find out that you'll be towed if it snows, because this can lead a person to chance it and drive home when they shouldn't. If you need to take your car, make sure you're able to park it overnight if need be, otherwise designate a sober driver.
And as always, the key to avoiding a DWI whether you're visiting or you call the Twin Cities your home is to plan ahead. If you know you will be in no condition to drive, arraign a ride with a sober friend or call an Uber or Lyft. The Twin Cities is packed with ridesharing options, and the bus and light rail systems make it easy to get in and out of the downtown area without needing to drive yourself. Take some time to plan your ride or chart your transportation route so that you know how you're getting home at the end of the night. Don't leave it up to chance and then end up having to get behind the wheel when you shouldn't.
Finally, if you or someone you know ends up in trouble, don't just assume you can run back home and it will never catch up with you. A DWI in Minnesota will affect your license back home, and the problems will only get worse if you try to pretend like it never happened. Contact an attorney and let us help. We can work to get your case settled or dismissed without you needing to drive back to the Twin Cities, and we're confident we can help you avoid a worse case scenario. For more information, or to talk over your options with a criminal defense lawyer before you make any decisions, set up a free case evaluation by calling our team at (952) 224-2277.