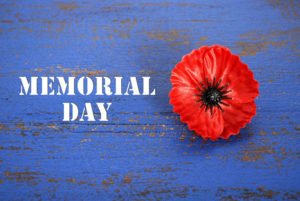 The Memorial Day weekend is almost here, and the unofficial start to the summer means many people will be driving off to the lake or taking a road trip to visit friends or family. There will be a lot of traffic on the roads, and police know this, which is why they've announced that there will be extra patrols starting Friday and running through Memorial Day.
Police will be looking for any driving infractions, but the extra patrols will place added emphasis on four specific driving behaviors that contribute to the most accidents on the road. Those four fatal driving behaviors are:
Drunk Driving
Distracted Driving
Speeding
Failing to Wear a Seatbelt
Fatal Four Driving Behaviors
Preventing against the four fatal driving behaviors is especially important as we get into the stretch known as the "100 Deadliest Days on Minnesota Roads." The 100 days refers to the stretch between Memorial Day and Labor Day where road conditions allow for faster traveling conditions and the summer months lend themselves to more opportunities to get behind the wheel after drinking and driving. More people are also traveling during this time period, and when you add it all up, it can be a recipe for disaster.
Also, we should point out that the roads won't be the only place that police will have an added presence. Memorial Day weekend is also a big weekend for boating and fishing, so you can expect police to be patrolling the lakes and rivers. If you want a refresher on the boating while intoxicated laws or the penalties for a BWI, check out those two previous blogs we've written on the subject.
Memorial Day Weekend Legal Help
Memorial Day weekend is usually one of our busier weekends, but while you're out enjoying the three-day weekend, we're hard at work fighting for our clients. We answer our phones 24 hours a day throughout the holiday weekend, so if you get pulled over at 3:00 a.m. or at 5:00 p.m., be sure to give Appelman Law Firm at call at (952) 224-2277.
Memorial Day weekend should be fun, and you can avoid trouble by planning ahead and following the rules of the road. If you know you're going to be drinking, plan a safe ride home before you head out for the night. If you're going to be traveling, consider leaving earlier or later to avoid high traffic times, and be sure to follow the speed limit, buckle up and put the distractions away. Every year we hear about tragedies that could have been avoided if people had made better decisions behind the wheel, so don't become another statistic. And if you do end up in trouble, or if you're stuck in jail and don't know where to turn, reach out to Avery Appelman and the team of experienced lawyers at Appelman Law Firm. (952) 224-2277.
Have a safe and wonderful Memorial Day weekend!