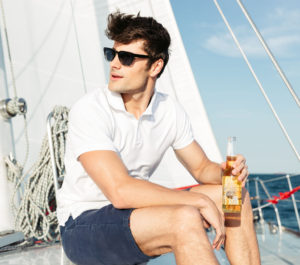 The spring season is here, and soon enough the weather will be warm enough for people to take their boat out on the lake for the first time. Whether you like to fish, ski or simply float at the sand bar, oftentimes the time spent on the water is paired with some alcoholic beverages. But what exactly are the laws in Minnesota when it comes to drinking on the water? We explain below.
Drinking On A Boat In Minnesota
Minnesota's Boating While Intoxicated law is very similar to the state's DUI law, in that the operator of the watercraft cannot drive the boat if they have a blood alcohol concentration over 0.08. The penalties for a first-time BWI charge in Minnesota include:
Up to $1,000 in fines
Up to 90 days in jail
Loss of boating privileges for 90 days during boating season
However, avoiding a BWI can be a little more difficult because boats are exempt from Minnesota's open container law. For example, if you're driving a car, it is illegal for you or your passengers to have an open container of alcohol in the vehicle. If you are the driver and you are stopped by an officer who notices that a passenger in the back seat is drinking a beer, the driver can be cited for being in violation of the open container law.
The same cannot be said for driving or riding in a boat. If you are driving a boat, your passengers are free to consume beer while the boat is docked, anchored or while in motion. In fact, so can the boat driver, so long as their BAC stays below 0.08. So while you're allowed to drink some alcohol and drive your boat, it's always a good decision to find someone who will stay completely sober, because you can face serious charges if your BAC eclipses the 0.08 mark.
More Info On Minnesota BWI
Similar to roadside testing, it is a crime in and of itself to refuse to submit to a BAC test while on the water. Those who refuse the test will automatically have their boating license suspended for one year, and they'll face additional charges.
Additionally, your BWI charge can be upgraded if certain aggravating factors are present. Your charge can be upgraded if you have:
A BAC above 0.16
A prior BWI or DWI on your record within the last 10 years
A child under the age of 16 on the boat at the time of arrest
If any of these factors are present, you can face additional fines, more jail time, an extended loss of your boating license and even the loss of your driver's license.
So if you are heading out to Lake Minnetonka or any of the other thousands of lakes here in Minnesota, be sure to make good decisions when it comes to alcohol consumption on the water. Not only can you face BWI charges, but you can face even more serious charges if someone is hurt while you're at the helm. If you need to talk to an attorney after an incident on the water, reach out Avery Appelman and the team of attorneys at Appelman Law Firm today. Call us at (952) 224-2277.