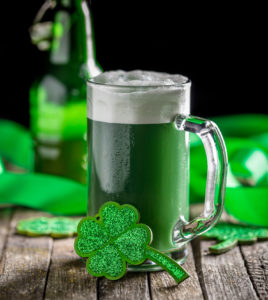 Although we have yet to hear a formal announcement, Minnesota police are expected to take part in extra DWI patrols on St. Patrick's Day and through the holiday weekend to help keep drunk drivers off the roads.
In previous years, more than 300 agencies from across the state have come together to conduct extra drunk driving patrols over holiday weekends. With St. Patrick's Day falling on a Friday, it stands to reason that police will begin conducting extra patrols on Friday and continue throughout the weekend. Holiday DWI arrests have increased coming out of the pandemic, and hopefully the early heads up will allow people to make smart choices if they are are considering celebrating the holiday with a few pints of Guinness.
Every year we try to give people a heads up, and every year we end up fielding calls throughout the night from people who end up in handcuffs because of a decision they made. Don't get us wrong, we love to be your resource when you're in need of legal help, but you'd probably much prefer to avoid a DWI altogether than to contest the charges in court. Plan ahead and consider some of these options if you'll be drinking this weekend.
Arrange a sober ride from a friend or family member.
Call an Uber or Lyft.
Bundle up and walk.
Take the bus, light rail or other public transportation options.
Stay over at a friend's house
It's really hard to get a DWI if you come in with a plan and stick to it. Don't guess what your BAC is and try to stay just under the 0.08 limit. Instead, make a plan for how you're getting home safely before you start drinking, and don't deviate from the plans if it involves you getting behind the wheel after drinking.
We hope that you have a fun and safe St. Patrick's Day, and we'll be on standby to answer our phones 24/7 through the holiday and the weekend. Whether you're dealing with a DWI or another criminal matter, you can trust the team at Appelman Law Firm to help. If you need to get out of jail after an arrest or move forward with a formal defense, we're here for you every step of the way. Just pick up the phone and give our team a call today at (952) 224-2277. Have a wonderful St. Patrick's Day, and if you run into any issues, we hope to hear from you!