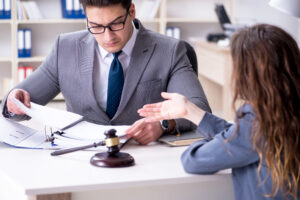 If you're pulled over and police suspect you of driving under the influence, they are probably going to ask you a number of questions to get you to incriminate yourself. Now is not the time to answer these questions. Instead, remain quiet and make it harder for them to build a case against you.
Eventually, you'll be able to connect with a lawyer to talk about the charges you're facing and the best way to move forward. During this interaction, your lawyer will ask you a number of questions about the incident in order to help prepare your defense. Now is the time to answer these questions fully and honestly. Below, we take a look at six questions you can expect during your DWI consult.
Questions Your DWI Lawyer Will Ask
Here's a look at six questions your DWI lawyer will ask you during the initial consultation:
1. What were you doing prior to your arrest? – You were likely drinking somewhere. We want to know where you were drinking, when you left, and where you were driving before you were stopped by police.
2. How much did you have to drink? – Be honest here. If you had eight beers in three hours, be truthful. We're not here to judge, we're here to help, and we can't help you if you tell us you only drank a couple beers but your BAC came back as a 0.26.
3. Why were you stopped? – We know why you were arrested, but we want to know the reason the officer gave for pulling you over. Did they say you were swerving? Failed to signal a turn? Failed to maintain your lane? We need to know how they established probable cause.
4. Were there any witnesses? – Were there any passengers in the vehicle or other witnesses that could verify your version of events or possibly discredit what was written in the official police report?
5. Were you observed for at least 15 minutes prior to any roadside testing? – Officers are required to observe an individual for at least 15 minutes prior to conducting a breath test, as burping or vomiting could produce inaccurate results.
6. What statements did you make to the officer? – It's not a good idea to try to talk your way out of a DWI. Oftentimes you only end up giving the officer information that can help make their case. If you said anything to the officer other than basic identification information, we need to know about it.
These six questions will really help your lawyer get a baseline understand for what you're up against and can help build your defense. If you answer these questions honestly and accurately, you'll be putting yourself in a good position to fight back against the charges.
For more information, or for help with your criminal matter, reach out to Avery and the team at Appelman Law Firm today at (952) 224-2277.