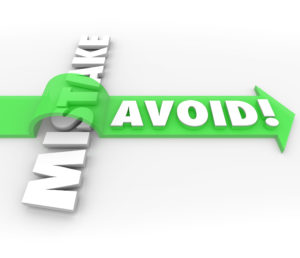 Being arrested is a stressful experience that can cause very smart people to do some dumb things. The seriousness of the situation can oftentimes cause people to think irrationally. Whatever your feelings may be, the most important thing is that you stay calm and put yourself in the best position to beat any potential charges. We explain how to best do that in today's blog.
What Not To Do After An Arrest
Here's a look at five things you'll want to avoid after you've been arrested because it will make it harder for you to beat the charges:
Admitting A Crime – While the police are arresting you, they will ask you questions. They are trained interrogators, and it is their job to prosecute to the fullest extent of the law. But under no circumstances are you obligated to answer the questions. It is best to just stay silent other than to provide basic details about your identity.
Running or Resisting Arrest – Attempting to evade arrest by running or resisting is another crime itself. From pushing the officer to full blown sprinting in the opposite direction in hopes of getting away, if you resist arrest, expect additional criminal charges. If you get physical with the officer, you could even face assault charges.
Trying To Explain – "Anything you say can be used against you in the court of law." Those are the Miranda Rights. Notice how it only says "against" and not "for." Cops are there to prosecute you, and by law they are allowed to coerce individuals into hurting their own case. It's best for your case to just give them basic information, like name and address, and stay away from details until your lawyer is present. 
Implicating Someone Else – Listing names of others who committed crimes indicates that you had a connection to criminal behavior. It does not come across as you try to help the police catch other criminals. Instead, it seems like you are the criminal because you know why you are being arrested. This validates your arrest and provides stronger grounds for your prosecution.
Not Contacting A Lawyer/Speaking Without Your Lawyer Present – It is your legal right to have a lawyer present before you answer any questions from the police. Talking to the police without a lawyer present cannot do you any good; it can only make the case against you stronger. Therefore, before anything else happens you should call a criminal defense lawyer and ask for advice.
If you need legal help after you've been arrested, pick up the phone and call Avery and the team at Appelman Law Firm today. We answer our phones 24/7 and can oftentimes get you out of jail the same day. For more information or to set up a free case review, give us a call today at (952) 224-2277.