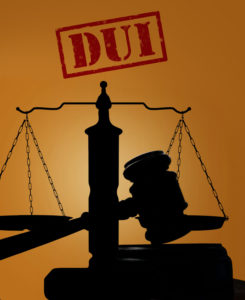 More than 20,000 individuals are arrested for drunk driving each year in Minnesota, and for many of those offenders, it is there first time being arrested and charged with drunk driving. It's good that they aren't habitual drunk drivers, but first-time offenders often have many questions about what to expect with their case. One of the more common questions they ask us is whether or not they'll need to install an ignition interlock device in order to keep driving in the event they are convicted. In today's blog, we explain your options for driving after your first DUI in Minnesota.
How To Keep Driving After Your First DUI
If you are convicted of driving under the influence with a blood alcohol content below 0.16, and it is your first offense, your driver's license will be suspended for 90 days. You have three options to resume driving. Here's a look at how you can legally get back on the road.
1. Apply For An Ignition Interlock Device – If you apply for and receive an ignition interlock device, you'll be able to drive with your complete Class D privileges. The only difference now is that you'll be required to blow into an IID before your car will start. Some models also require you to blow into the device while the car is in use.
2. Wait And Restrict – The second option is what we call the "Wait and Restrict" option. If you choose this option, you will not be allowed to drive in any manner for the first 15 days after conviction. After 15 days, you can receive a limited license that allows you to drive to select locations, like work, school, church, substance abuse sessions, probation meetings or court. You're also restricted to driving a maximum of six days or 60 hours a week. This continues until your 90-day suspension has ended.
3. Stop Driving For 90 Days – Pretty self explanatory. In this scenario, you stop driving for 90 days until your license is reinstated.
Finally, it's also worth noting that the above scenarios only apply to individuals over the age of 21 with a BAC under 0.16. If you are under 21, the duration increases from 90 days to 180 days, and if your BAC is above 0.16, your only options are to install an ignition interlock device for a year or give up driving for a year.
If you want to avoid all the restrictions laid out above, make the smart choice and don't get behind the wheel if you've been drinking. But if a mistake is made and you want to try to avoid a worst case scenario, reach out to the experienced lawyers at Appelman Law Firm to see how we can help with your case. To schedule a free case review, give us a call today at (952) 224-2277.