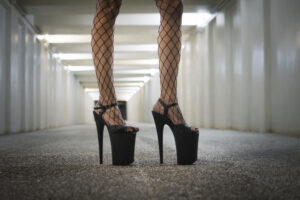 Prostitution is oftentimes described as "the world's oldest profession," but that doesn't mean the act is legal here in Minnesota. In fact, police are starting to crack down even harder on the act, and while the internet has made it easier for individuals to search for a companion, it's also made it easier for law enforcement to conduct sting operations.
Because of this, it's not surprising that we've seen an increase in the number of Minnesotans charged with solicitation in the last year. In today's blog, we take a closer look at the penalties for soliciting a prostitute and we talk about whether or not you can expect to spend some time in jail if you commit the crime.
Penalties For Soliciting A Prostitute
For the sake of this blog, we are going to focus on the crime between two consenting adults, or at least between one consenting adult and a police officer posing as a consenting adult. These are the most common types of prostitution crimes. If the act involves the solicitation or attempt to solicit an underage individual, know that the potential penalties will skyrocket.
At the most basic level, solicitation of an adult prostitute is considered a misdemeanor offense in Minnesota. Misdemeanors carry a maximum sentence of 90 days in jail and a fine up to $1,000. The majority of individuals convicted of a first-offense misdemeanor do not receive jail time for their crime, but it's not out of the question. So while it's unlikely that you'll be sentenced to jail time by the judge if you've convicted of soliciting a prostitute, we can't sit here and say that it's an absolute certainty that your first conviction won't come with a short jail sentence.
It's also worth noting that the fine for prostitution offenses are handled a little bit differently than most misdemeanor crimes. The fine amount for the crime states that it's up to $1,000, but there is a mandatory minimum fine of $500. In addition to that minimum fine, there is an additional expense called a "penalty assessment."This penalty assessment is at least $500 but not more than $1,000, and it was put in place by lawmakers back in 2011. This assessment helps to fund resources to continue to fight prostitution. For example:
40 percent of the penalty assessment goes to the arresting agency to be used for the enforcement and training to combat sexual exploitation.
40 percent is given to local organizations that provide support services to sexually exploited youth.
20 percent goes to the prosecutor for education and training to combat sexual exploitation.
The crime can also be enhanced if the solicitation occurs in a public place, and you might be surprised to learn what constitutes as a public place in Minnesota. For example, a privately rented hotel room is considered a public place in Minnesota. If you agree to terms on a sidewalk or street, that too would be considered soliciting prostitution in a public place.
This action is considered a gross misdemeanor offense, punishable by up to a year in jail and fines up to $3,000. Similar to misdemeanor offenses, a gross misdemeanor carries certain minimum penalties. The minimum fine for a gross misdemeanor offense is $1,000, and the penalty assessment will be between $750 and $1,000. Jail time is more likely in this scenario, but again, it's not a given, and oftentimes can be prevented if you hire a defense lawyer like Avery and the team at Appelman Law Firm. To learn more about how we can help you, give us a call today at (952) 224-2277.