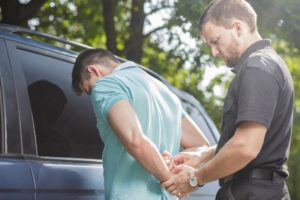 If you are arrested for drunk driving in Minnesota, you probably have a lot of questions racing around in your head. One question that oftentimes enters the mind of a person after their DWI arrest is what will happen to their vehicle that they just parked. Will it be there when they are released? Will it get towed? Will it be forfeited to police? Unfortunately, there is no straightforward answer, but in today's blog, we try to shine a light on what may happen to your parked vehicle after a DWI arrest.
Will My Car Be Towed After A DWI Arrest?
The short answer is, "it depends." You don't get a say in what happens to your vehicle after you are arrested for DWI, so it will be up to the officer and the specifics of your arrest. For example, if there is a sober individual in the vehicle, police may allow that person to drive the vehicle to a different location after your arrest. If the vehicle is parked legally on the street, they may allow the vehicle to remain there if you are likely to be released shortly after booking, or if they let you reach out to someone to come and get the car. However, police do not have to do any of this. After your arrest, they can call in your vehicle to be towed to a different location or to an impound lot.
We always recommend that you are polite and respectful to police officers during an interaction, and this is especially true if you're hoping that they'll give you some leeway after your DWI arrest. Again, they are under no obligation to let your car remain in its location, even if it is legally parked, so there's no guarantee that it will be there when you are released. You can politely ask the officer if you can contact someone to come get your vehicle, but if it's illegally parked or in a potentially dangerous location on the highway, they may call it in to be towed or impounded. Even if it's not in one of those locations, they may still opt for impoundment, especially if they want to legally search the vehicle.
There are also situations where your car must be impounded or where police could pursue vehicle forfeiture. For example, if you are driving with a suspended license, police are going to impound your vehicle for a period of time. Furthermore, they may even pursue a forfeiture of the vehicle. Police are legally allowed to pursue a vehicle forfeiture, meaning they can seize your vehicle, sell it at auction and keep the profits, if any of the following are true:
After your second DWI if your BAC was above 0.20
After your second DWI if a minor was in the vehicle at the time of your arrest
After your third DWI in 10 years
After your fourth DWI
If any of the above situations apply to your DWI, know that police can pursue a seizure of your vehicle. It doesn't mean that they will always pursue this route, but they are legally entitled to do so. If they are attempting to seek a vehicle forfeiture, you will receive a "Notice of Seizure and Intent to Forfeit Vehicle." You have 30 days to challenge this seizure, otherwise you will be consenting to this vehicle forfeiture. If you receive one of these notices, contact a criminal defense attorney immediately.
At the end of the day, there's no telling exactly what will happen to the vehicle you leave on the side of the road after a DWI arrest, but the police officer will have the final say. If you find yourself facing a DWI charge, don't wait to begin a legal defense. Reach out to Avery and the team at Appelman Law Firm today at (952) 224-2277.