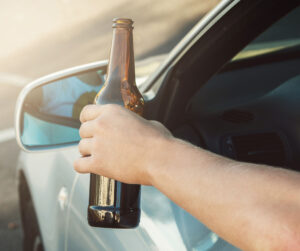 Nobody plans to get a DWI, but every day more Minnesotans find themselves facing the first drunk driving charge of their life. Hopefully it is also the last DWI charge of their life, but even so, they'll want to carefully navigate their current case so that they don't end up facing an unfavorable outcome. So what happens after you are charged with drunk driving for the first time in Minnesota? We share some helpful things to know about your first offense DWI charge in Minnesota
First Offense DWI Penalties In Minnesota
Not all first offense DWIs are treated the same in Minnesota, so we can't sit here and say that all first-time DWIs will play out the same. We'll take a closer look at the most standard type of first DWI, but know that your specific case will depend on the circumstances of your arrest. All first-time DWIs will start out as a fourth-degree misdemeanor, but they can be upgraded based on aggravating factors. Having a previous DWI on your record is an aggravating factor, but since we're talking first-time offenses, the only other aggravating factors that could lead to upgraded charges are if you have a person under the age of 16 in the vehicle at the time of your arrest, or you have a BAC over 0.16.
Assuming neither of those aggravating factors are true, you'll likely face a fourth-degree DWI charge. As we mentioned above, it is a misdemeanor offense, but that doesn't mean you'll certainly get off easy. If you are convicted of a fourth-degree DWI in Minnesota, you'll face the possibility of:
Up to a year in jail
Fines up to $1,000
A 90-day revocation of your driver's license
Additionally, you'll also notice that your car insurance premiums will skyrocket once your automobile insurance provider gets wind of your conviction.
And while we may not have included it in the aggravating factors section, know that your DWI case would play out differently if you refused a chemical test. This would be considered a violation of the state's Implied Consent law, which carries additional penalties as it is its own separate charge. We are not saying that you should always submit to this test or always avoid it, because either decision will impact your case (for example, if you submit and your BAC is over the legal limit, you're handing police more evidence to use against you). You should be allowed to contact an attorney prior to submitting to a chemical test, and you should take this time to do so. Your lawyer may not tell you exactly what to do, but they can provide more clarity about what will happen depending on which path you choose.
As you can see, a first offense DWI carries some significant penalties. Many first-time offenders do not end up spending time in jail after their conviction, but each case is different and nothing should be assumed. To give yourself the best chance of a favorable outcome, reach out to Avery and the team at Appelman Law Firm. We'll put together a strong defense and either help you win your case or avoid a worst case scenario. For more information, give our team a call today at (952) 224-2277.