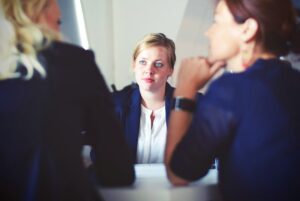 While stressful and inconvenient, not to mention dangerous, hit-and-run accidents are much easier to handle if you know what to do. So, let's go over what to do if you're involved in a hit-and-run accident!
Try to stay calm and ensure safety
Staying calm and ensuring safety is essential if you're involved in a hit-and-run accident. By remaining composed, you can make rational decisions that prioritize your well-being and the safety of others. Take a deep breath and, if possible, move to a safe location away from traffic. Turn on your hazard lights and set up warning signs to alert approaching drivers. Remember, your safety is the top priority, so take a moment to assess yourself for any injuries. Try to calm down, and remember that help is not far away.
Gather what information you can
Gathering information is similarly important when figuring out what to do after a hit-and-run accident. Remember, every detail counts. If possible, try to gather the license plate number, vehicle description (including the make, model, and color), and note the time and location of the incident. Recently, hit-and-run cases have become more prevalent, and collecting accurate information can significantly aid the investigation process. Utilize your smartphone or any available device to take photos or record video evidence. These visual records can provide valuable clues for authorities. Remember, the more information you can gather, the better the chance of identifying the responsible party. Finally, stay vigilant and identify additional details that might help resolve the hit-and-run incident.
Report the hit-and-run incident immediately
When you're in a hit-and-run accident, it's necessary to report the incident promptly. First, contact the police and provide them with a detailed account of what happened. Include any information you have gathered, such as the license plate number and vehicle description. Finally, remember to provide accurate and truthful information, as it will aid in the investigation process. Reporting the incident is essential for your safety and helps you get justice. You are taking the necessary steps to hold the responsible party accountable by promptly notifying the authorities. Stay calm, assert your rights, and let the police handle the investigation.
Reaching out for witnesses to your hit-and-run accident
Reaching out for witnesses can be a crucial step after a hit-and-run accident. Witnesses can provide valuable information that may help identify the responsible party. So, look around the scene for bystanders who may have witnessed the incident. Approach them politely and ask if they saw what happened. If they did, kindly request their contact information or ask if they would be willing to provide a statement. These witness accounts can support the investigation process and bring the responsible party to justice. Remember, the more witnesses you can find, the stronger the case will be. By reaching out for witnesses, you are taking proactive steps to resolve the hit-and-run incident and ensure a fair outcome.
Notify your insurance company as soon as you're safe
Contact your insurance provider as soon as possible to report the incident and provide them with all the relevant details. You will need to share information such as the accident's time, date, and location. As well as, again, any information you gathered about the fleeing vehicle. Review your insurance policy to understand the coverage you have for hit-and-run accidents. By promptly notifying your insurance company, you ensure the necessary documentation and claims process can begin. Remember, your insurance company is there to support you during this challenging time, so don't hesitate to reach out for guidance and assistance.
Seek medical attention
If you're wondering what to do in a hit-and-run accident, seeking medical attention is always a safe bet. Even if you think your injuries are minor, you must undergo a medical evaluation. Since some injuries may not be immediately apparent, it's vital to document any injuries for insurance purposes. So, visit a doctor or go to the emergency room, depending on the severity of your condition. Medical professionals can assess your injuries, provide necessary treatment, and document your medical records. Your health and well-being are top priorities, and seeking medical attention ensures you properly address any injuries. You establish a clear connection between the accident and any injuries sustained by promptly seeking medical care. That can be essential for insurance claims and potential legal actions you can take.
The importance of contacting an attorney after a hit-and-run accident
You do not want to skip contacting an attorney when involved in a hit-and-run accident. A personal injury attorney can provide invaluable guidance and support throughout the legal process. They can help you understand your rights, assess the strength of your case, and advise you on the best course of action. Furthermore, an attorney can gather evidence, communicate with insurance companies on your behalf, and represent your interests in negotiations or potential litigation. Their expertise in personal injury law can significantly increase your chances of receiving fair compensation for damages and injuries. Remember, time is of the essence, so reach out to an attorney as soon as possible to protect your rights and receive the legal assistance you need during this challenging time.
The follow-up with authorities and insurance
Following up with authorities and insurance is the final step you should take when involved in a hit-and-run accident. Stay proactive and contact the police periodically to inquire about the progress of the investigation. Ask if any new information has emerged and provide additional details or evidence you may have discovered. Additionally, in terms of insurance, maintain regular communication with your insurance company and promptly provide any requested documentation or information. Similarly, be proactive in following up on your claim status and ensure the claims process is progressing. By actively staying in touch with authorities and insurance, you demonstrate your commitment to resolving the case and obtaining the compensation you deserve. Staying engaged and informed throughout the process can help expedite the resolution and ensure a fair outcome.
Author Bio:
Emily Thompson is a passionate writer and legal expert specializing in personal injury law. With a deep understanding of the intricacies of hit-and-run accidents, Emily provides valuable insights and guidance to those in need. She brings her expertise and experience to the table, ensuring readers have access to accurate and comprehensive information. In addition to her writing endeavors, Emily works closely with Best Movers in Florida, assisting clients in navigating the complex legal landscape surrounding their moving needs. Through her dedication to helping others, Emily aims to empower individuals to make informed decisions and seek the justice they deserve.
Keywords:
Picture Link: