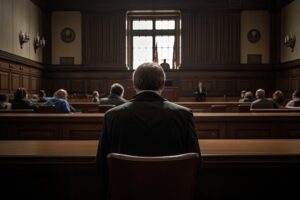 If you are arrested and charged with a DWI, you will go through a few steps before your trial. The first step is an arraignment, where you will be read the charges against you. The next step is known as the omnibus hearing, which is a hearing to settle certain matters before trial. It is a very important part of the criminal process, as a good lawyer may be able to use the hearing to get some evidence suppressed or even get the charges dropped altogether. In today's blog, we take a closer look at what happens at a DWI omnibus hearing in Minnesota.
What Happens During A DWI Omnibus Hearing?
The omnibus hearing allows you to raise issues with certain aspects of your case. Since there are not separate trials the challenge evidence, probable cause or a constitutional violation, all of these issues can be raised during an omnibus hearing. In most instances, if certain challenges are not made during the omnibus hearing, your right to challenge these aspects in the future may be waived, so it's important that you and your lawyer prepare for this hearing.
But what types of challenges can be made at a Minnesota omnibus hearing? Some common challenges during a DWI case include challenging:
The initial traffic stop due to lack or reasonable suspicion
The expansion of the traffic stop to include a DWI investigation
The manner in which your DWI test was conducted
The manner in which your DWI test refusal was conducted
Any statements made in custody prior to your Miranda warning
The arrest itself due to lack of probable cause
The enhancement of charges based on previous convictions
Probable cause to prosecute the charges
Any challenges that will be raised will be based on the facts of your specific case, and since this can be a complex process, it's imperative that you connect with an attorney who understands how to leverage these hearings to their advantage. Depending on the results of an omnibus hearing, you may be able to get the charges dropped, or you may have more leverage during plea negotiations. Even if you fail to win major arguments during the omnibus hearing, you will still be able to argue your case in court if you please, and we'll be happy to help build a strong defense based on the information gained at this omnibus hearing.
So if you need help after an arrest, after an arraignment or ahead of the omnibus hearing, we're here for you. For more information about the specifics of an omnibus hearing, or to talk with a lawyer about a specific criminal matter that you're dealing with, reach out to the team at Appelman Law Firm today at (952) 224-2277.