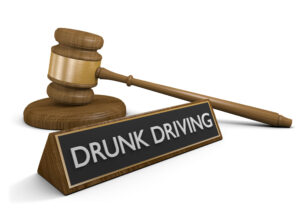 Not all DWIs are the same in Minnesota. DWI charges are handed out based on a number of different factors, including your criminal history, your blood alcohol concentration and whether or not other people were in the vehicle with you at the time of your arrest. In today's blog, we take a closer look at the four levels of DWI in Minnesota.
The Four Levels Of DWI
There are four different degrees or levels to DWIs in Minnesota. We'll break down all four, starting from the mildest to the most severe.
1. Fourth Degree DWI – A Fourth Degree DWI is the lowest level DWI charge that a person can receive in Minnesota, but that doesn't mean it's not serious. A Fourth Degree DWI is a misdemeanor offense, punishable by up to 90 days in jail and fines up to $1,000. You may also lose your license for a set period of time and pay additional costs for court expenses or DWI classes. This is reserved for people who get their first DWI (or first within the last 10 years) with a BAC under 0.16.
2. Third Degree DWI – The next step up is a Third Degree DWI, and it is a gross misdemeanor punishable by up to a year in jail and fines up to $3,000. Third Degree DWIs are oftentimes pursued when there is at least one enhanceable factor present. Those enhanceable or aggravating factors are:
Having A BAC over 0.16
Having someone under 16 in the vehicle with you during the arrest
Having a previous DWI on your record
If you have exactly one of those factors present during your DWI, you may be given a Third Degree charge.
3. Second Degree DWI – A Second Degree DWI is similar to a Third Degree DWI in that it is a gross misdemeanor offense with the same potential monetary and jail time punishments. You'll also lose your driver's licenses for a lengthy period and police may be able to seize the vehicle that was used in the commission of the crime. This is oftentimes pursued if the individual has two previous DWIs within the last 10 years or two aggravating factors are present.
4. First Degree DWI –  The most severe level of DWI is the First Degree DWI. It is a felony-level offense, punishable by up to seven years in prison and fines up to $14,000. Your vehicle can be seized, your license can be revoked and you will incur a number of other court costs and restrictions. A First Degree DWI is reserved for individuals with three or more DWIs on their record within the last 10 years, or for drivers with a previous conviction for criminal vehicular operation.
No matter the level, it is imperative that you have a lawyer by your side if you are facing a DWI charge in Minnesota. In any case, you'll be facing the possibility of jail time, major fines and the loss of your driver's license, all of which can cause huge problems for your life. Avoid a worst case scenario by connecting with Avery and the team at Appelman Law Firm today at (952) 224-2277.