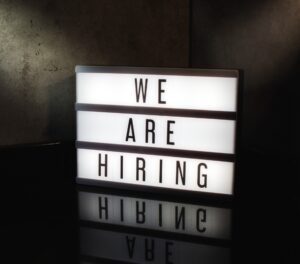 Appelman Law Firm, a well-established and reputable law firm specializing in criminal defense, is seeking a highly skilled and passionate Criminal Defense Attorney to join our dedicated legal team. We are committed to providing the best legal representation to our clients, and we need a talented individual who shares our values and determination in defending the rights of the accused. If you are an experienced attorney with a proven track record of success in criminal defense, we invite you to apply for this rewarding opportunity.
Position: Criminal Defense Attorney
Location: St. Louis Park
Responsibilities:
1. Represent clients in criminal court proceedings, ensuring their rights are protected throughout the legal process.
2. Conduct thorough legal research and analysis to build a strong defense strategy for each case.
3. Gather evidence, interview witnesses, and work closely with investigators to support the defense.
4. Negotiate with prosecutors to secure favorable case resolutions.
5. Present compelling arguments in court, utilizing your knowledge of criminal law and oral advocacy skills.
6. Advocate for clients during pretrial motions, hearings, and trials with confidence and professionalism.
7. Keep clients informed about case developments, providing clear and concise explanations of legal matters.
8. Collaborate with other attorneys and legal professionals within the firm to share knowledge and expertise.
9. Uphold the highest ethical standards and maintain client confidentiality at all times.
10. Stay up-to-date with changes in criminal law and procedural rules to ensure the most effective representation for clients.
11. Handle client intakes.
12. Manage, process and professionally handle case loads.
13. Develop a professional network.
Qualifications:
1. Juris Doctor (JD) degree from an accredited law school.
2. Active license to practice law in Minnesota.
3. 1-3 years of experience as a practicing attorney, with a primary focus on criminal defense.
4. Proven success in handling a wide range of criminal cases, from misdemeanors to serious felonies.
5. Strong courtroom presence with exceptional oral advocacy and presentation skills.
6. Excellent written communication and legal drafting abilities.
7. Ability to work independently, manage caseloads efficiently, and meet deadlines.
8. A client-focused approach with a genuine desire to advocate for the best interests of clients.
9. Thorough understanding of concessional rights and criminal procedures.
10. Demonstrated commitment to professional development and continuing legal education.
To Apply: If you are a dedicated and compassionate Criminal Defense Attorney who is committed to fighting for justice, we encourage you to submit your resume and cover letter to rosanna@aacriminallaw.com. Please include "Criminal Defense Attorney Application – [Your Name]" in the subject line.
Appelman Law Firm offers a competitive salary, health insurance and other benefits, and a supportive work environment that values collaboration and growth. We look forward to reviewing your application and potentially welcoming you to our esteemed legal team. Note: All applications will be treated with strict confidentiality. Only shortlisted candidates will be contacted for interviews. We are an equal opportunity employer and encourage candidates from diverse backgrounds to apply.