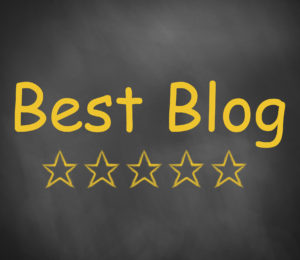 We love blogging and helping spread information about criminal law in Minnesota. To date we've published 1,124 blogs related to criminal law in Minnesota and legal issues across the United States, including 150 blogs so far in 2016. We don't hide behind a paywall or publish vague information with hopes that it will get people to call our office for more information, we simply do it because we love helping people. Every day we work to help people, oftentimes at the lowest point in the lives, find a solution that can help get their life back on track.
We love helping people, but this month we're hoping our readers will help us. We were recently nominated by The Expert Institute as having one of the best legal blogs in the country. However, 68 other blogs were also nominated in the criminal law blog category. We would love it if you could help push us to the top of the criminal law charts by voting for our blog. We are so happy that all of our hard work in helping people with legal matters through our blogs hasn't gone unnoticed. That is why all law firm websites should do the same by improving their law marketing techniques. This could be done through something simple like changing and updating their websites so that more clients are likely to use their business. In the meantime though, we would love to have your continued support.
Last year our readers came out in droves and we finished with the top ranked criminal law blog in the state of Minnesota, and we were voted the third best criminal law blog in the United States. We were floored by the response, and while we were so grateful for last year's support, we're hoping we can earn an even better ranking this year. We would be eternally grateful if you could take 30 seconds to vote for our blog.