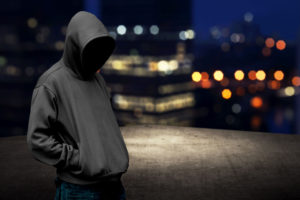 A report from the Minnesota Bureau of Criminal Apprehension revealed that violent crime in the seven-county Twin Cities metro area has decreased by 11 percent in the first half of 2023.
The data looked at a number of different violent crimes, including aggravated assault, homicide, burglary, motor vehicle theft and sex offenses over the Twin Cities metro area, which includes Anoka, Carver, Dakota, Hennepin, Ramsey, Scott and Washington counties.
Twin Cities Crime Data
Here's a closer look at the good and the bad from the most recent BCA data:
Homicides are down 22%
Robberies are down 21%
Rape is down 17%
Aggravated assault is down 6%
Burglaries and motor vehicle thefts are down 40% each
Motor vehicle thefts in Minneapolis are up nearly 65% from the same time last year.
The last point falls in line with the national data, which shows that motor vehicle thefts are up 33 percent across the country compared to last year. St. Paul has actually seen a significant reduction in the number of motor vehicle thefts in 2023 compared to 2022, and officials say it's due in part to a dedicated car theft policing team and other proactive measures. Things are different across the river, as Minneapolis has seen the seventh-highest increase in motor vehicle thefts in the nation and is the second-highest ranking Midwest city outside of Chicago.
While criminals are certainly to blame, many also point to well-known security flaws in major models of Kia and Hyundai vehicles, as there were nearly 3,300 thefts of Kias or Hyundais in the metro area in 2022. According to the Minneapolis Star Tribune, 63 percent of vehicles stolen in Minneapolis and 40 percent in St. Paul were Kias or Hyundais.
So while the overall report is encouraging, there are certainly still some major crime issues here in the metro area. Hopefully Minneapolis police can follow in the footsteps of the St. Paul Police Department, as they were successfully able to reduce the number of motor vehicle thefts in the first half of this year. Having your vehicle stolen is a major headache that nobody should have to deal with, and hopefully we as a community find ways to really reduce this trend.
The rest of the report is positive, and we're glad to see a reduction in violent crime, even if that means less work for us. If you end up needing legal defense, know that we're here for you. For more information, or to talk to a lawyer and learn about your legal options, reach out to Avery and the team at Appelman Law Firm today at (952) 224-2277.