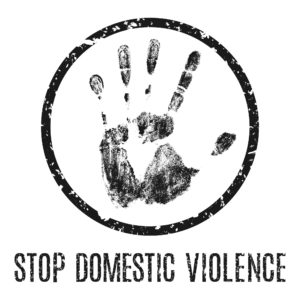 There are a number of different types of restraining or no contact orders in Minnesota. Some cover instances of domestic abuse, others cover allegations of stalking, while another group handles incidents of harassment. Today, we are going to take a closer look at what's referred to as a DANCO, or a Domestic Abuse No Contact Order. We are going to explain what they entail, and what to expect if you have to follow a no contact order after a domestic abuse charge.
What Is A DANCO?
Minnesota Statute section 629.75 explains exactly what to expect from a DANCO. The law states that a Domestic Abuse No Contact Order is an order issued by a court against a defendant in a criminal proceeding or a juvenile offender in a delinquency proceeding for:
Order of Protection Violation
Violation of previous Domestic Abuse No Contact Order
A Domestic Abuse No Contact Order can be issued by a judge at any point during your case, be it in the pre-trial stage or as a post-conviction probationary order. No matter when the DANCO is ordered, it is imperative that you do not violate it. Not only will it complicate your current case, but a DANCO violation carries criminal penalties of its own.
If a DANCO is put in place, all you have to do is avoid contact with the petitioner. Do not text them, call them, send a message on social media or have any communication with them. If they contact you, relay the message to your attorney but do not respond. If you wish to have the DANCO removed, your attorney will submit a petition to the judge. The judge will then examine a number of factors, including the time since the original offense, prior criminal record, the wishes of both parties, and any counseling the alleged offender has received since the issue has been granted. The judge can either lift the order, keep it in place, or modify it to allow some contact.
Other points to remember about DANCOs
A DANCO is a one-way street, meaning even though one party has filed for a DANCO against you, they are not in trouble if they contact you. As we mentioned above, you will be in violation of the order if you contact them, so do not respond to any correspondence from the petitioner. Always forward these communications to your attorney.
You cannot get around a DANCO by communicating through a third party, like a friend or co-worker. This is a violation of the DANCO.
If you live with the person filing for a DANCO, you may not be able to return to your home until the DANCO is lifted or considerations have been made by the issuing judge.
As you can see, there are numerous rules that apply to Domestic Abuse No Contact Orders, which means one thing – You need to have an attorney to help you navigate the system. One wrong step could lead to a whole host of new charges. A lawyer is your best bet to keep you out of additional trouble and help to minimize the problems from the initial case and DANCO order. If you have any more questions about no contact orders, don't hesitate to reach out to Appelman Law Firm.