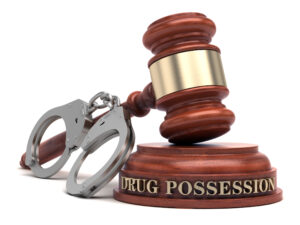 The following is a guest post that was co-authored by our friends at The Traylor Law Firm and Stamp & Stamps Attorneys At Law. If you ever find yourself needing legal assistance in Dallas or Dayton, they are the firms you should consider reaching out to for help.
Drug possession is a serious crime that can be charged as a misdemeanor or felony depending on the amount of substance confiscated. To be arrested for retaining drugs can be shocking and distressful, irrespective of fault. Sometimes drug charges are unjustified, as the alleged criminal is not in fact liable for the offense. In such cases, a criminal defense attorney can help you understand what defense strategy is suitable for your situation and how you can use it properly. If you believe that you were wrongfully accused of drug possession, one of the following defenses could free you of legal penalties: 
1. Lack of Knowledge
When drugs are found within the parameters of someone's property, he/she is automatically assumed as the owner. However, just because a packet of suspicious substance was discovered in someone's house or car, does not always guarantee that it belongs to them. There could be multiple passengers in a vehicle or several people living in the same space. A person may have guests/visitors, roommates, or tenants around, and have no clue about the presence of drugs on their property. 
2. Unwitting Possession
It is possible that you held onto an illegal substance unknowingly. You may have been asked to look over a parcel or deliver it to another party, without being informed of its contents. Many salespersons and vendors are instructed to market/sell products that contain impermissible amounts of a prohibited drug; most of the time they are unaware or kept in the dark by the supplier, thus they are free from blame. 
3. Illegal Search/Arrest
If the police barged in without a valid search warrant and arrested you forcefully, you can hold this against them. The Fourth Amendment of the United States Constitution gives citizens the right to defy illegal search and seizure. Any evidence collected by such means can be suppressed, i.e. it will become invalid for use during trial. 
4. Entrapment
Some people get involved in drug crimes due to pressure from higher authorities. Entrapment occurs when individuals from law enforcement abuse their powers. If you unwillingly committed the drug crime in response to harassment or threats, you should represent yourself as a victim. 
5. Framed Possession
A person can be framed for possessing drugs by any third party, including corrupt police officers. If you find yourself under such dire circumstances, you will need a competent defense attorney to fight your case. You shall name anyone that you know and suspect is capable of the crime. 
6. Analysis of Alleged Drug
The police may have made a mistake and identified a completely harmless substance as an illegal drug. You can demand that the confiscated substance be tested in the lab, in order to prove that it is not what they think it is. 
7. Violation of Miranda Rights
If the police did not inform you of your Miranda Rights during arrest, you can use this against them. The person's statements cannot be used against them if they were not warned of the consequences, or not made aware of their right to remain silent and demand a lawyer. 
8. Drug Addiction
Drug addicts have little control over their actions, so they can seek help from the criminal justice system. The alleged offender will have to enter the treatment court, which shall impose rigorous programs for rehabilitation and require the person to stay under supervision for a decided period.  
9. Medical Reasons
Many patients are prescribed medical marijuana, among other drugs that are otherwise prohibited. If you have a valid prescription and a certified doctor to vouch for the treatment, your charges shall be dismissed. 
10. Insufficient Evidence
If the police arrested you without reasonable doubt, probability is that they have no evidence against you. You cannot be incriminated, unless the prosecutor can justify the charges by providing material to support the allegations. You must consult your lawyer and consider challenging the prosecutor's case before pleading guilty or accepting a plea bargain.