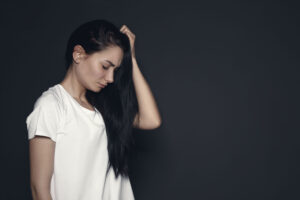 Earlier today, we were reading up on a criminal sexual conduct case in Roseville involving a 20-year-old tutor and a 15-year-old student. In that case, the female tutor was charged with third-degree criminal sexual conduct for her contact with the 15-year-old student, and it got us thinking about the varying degrees of criminal sexual conduct in Minnesota. We thought it would be a good idea to explore the varying degrees of the crime, so below, you can learn more about the five degrees of criminal sexual conduct in Minnesota.
Levels Of Criminal Sexual Conduct In Minnesota
Here's a look at the five different degrees of criminal sexual conduct in Minnesota:
First Degree Criminal Sexual Conduct 
First degree criminal sexual conduct (CSC) is considered the most serious of the five charges. It is a felony-level offense that involves sexual penetration and at least one of the following conditions:
The presence of a dangerous weapon
A victim younger than 13 and the defendant is at least three years older
The defendant is in a position of authority; the victim is between 13 and 16, and the defendant is at least four years old
The victim feared bodily harm
There was physical injury from the assault
Another person helped the defendant subdue the victim
A conviction at this level can result in fines up to $40,000 and up to 30 years in jail, along with sex offender registration.
Second Degree Criminal Sexual Conduct
Also a felony, second degree criminal sexual conduct involves the same circumstances as above, although sexual penetration does not occur. Fondling or handling of body parts typically leads to a second degree charge when one or more of the above factors are present. This is punishable by up to $35,000 in fines and up to 25 years in jail.
Third Degree Criminal Sexual Conduct
The tutor in the news story faces criminal sexual assault charges, which carries the potential penalties of up to $30,000 in fines and up to 15 years in prison. This involves sexual penetration in addition to the following circumstances:
The victim is under 13 and the defendant is no more than three years older
The victim is 13-15 years old and the defendant is between two and 10 years older
The defendant uses force or coercion to penetrate the victim
The defendant knows the victim is mentally or physically incapacitated
Fourth Degree Criminal Sexual Assault
This charge is very similar to third degree CSC, but it doesn't involve sexual penetration. This is still considered a felony-level offense, and can involve a fine of up to $20,000 and up to 10 years in prison.
Fifth Degree Criminal Sexual Conduct
This is the only non-felony level charge of the bunch, although it can be upgraded to a felony if the offender has a previous conviction for CSC on their record. This charge involves non-consensual sexual contact, knowingly masturbating or exposing one's genitals in the presence of a child under the age of 16. It is considered a gross misdemeanor offense punishable by fines up to $3,000 and up to one year in jail. Upgraded felony charges could lead to fines up to $14,000 and up to 7 years in jail.
If you find yourself facing criminal sexual conduct charges, know that the punishments could be severe and your best bet is to challenge them with a criminal defense attorney by your side. To learn how we can help, pick up the phone and give Avery and the team a call today at (952) 224-2277.