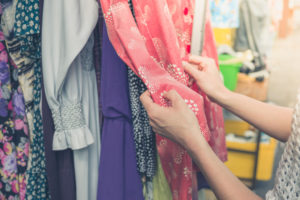 A spur of the moment decision to sneak something off the shelf and into your pocket can have major ramifications for your life if you get caught, so we advise you think twice before stealing. However, if something goes wrong and you end up charged with theft or a related charge, it's imperative that you hire a lawyer and defend yourself in court. In today's blog, we take a closer look at some of the best defenses for a Minnesota theft charge.
The Best Theft Defenses
The following is part of a series that focuses on the best defenses for specific crimes in Minnesota. Remember that this is just general information, and the actual best defense plan will come from a lawyer who can review the specific facts of your case to give you the best chance of beating the charges. So while we will look at some defenses that are oftentimes effective, a lawyer will be able to help you determine your best path forward. For help with this decision, reach out to Avery and the team at Appelman Law Firm today at (952) 224-2277.
1. Ownership – You can't steal something that is rightfully yours, and sometimes you can get the charges dropped if you can prove that you are the rightful owner of the item in question. If you have receipts, messages or documents that suggest you purchased the item or were simply taking back property that was already yours, you may be able to win your case.
2. No Intent – A theft conviction requires intent, so if you did not knowingly steal the item, you could see the charges dropped. If you accidentally missed scanning an item on the bottom of your grocery cart and you willingly returned or offered to pay for the item after you were notified of the error, odds are there won't be much of a case against you.
3. Falsely Accused – If you were falsely blamed for stealing something from a store, you may work to prove that you were not in fact the individual who stole the item. Security cameras and witness statements can help suggest that someone else other than you was the culprit.
4. Coercion/Duress – If you were coerced into stealing or you were threatened into the act, you may have a viable defense. This tends to be a better defense for younger individuals who may be more impressionable or unable to fully comprehend the consequences of their actions, but that's not to say it can only be used by juveniles. Your defense will be determined on a case by case basis.
5. Someone Gave You The Item – This defense is a mix of the first two defenses, but if you believed that someone gave you the item, then there was clearly a lack of intent to steal, and you can get the charges dropped. The judge or jury will consider if a person in your situation could reasonably believe that they were given the item in question during the alleged incident.
If you need help defending yourself against a theft charge, turn to the legal team that has helped countless people beat there theft charges. Give the team at Appelman Law Firm a call today at (952) 224-2277.