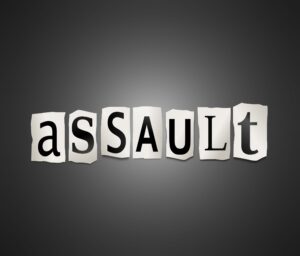 We always believe that you should challenge criminal charges in court, and that belief is especially true for those facing an assault charge. An assault conviction can have major consequences for your life, including jail time and huge fines. You need to challenge an assault charge, and we're going to tell you the best ways to to it.
The Best Assault Defenses
The following is part of a series that focuses on the best defenses for specific crimes in Minnesota. Remember that this is just general information, and the actual best defense plan will come from a lawyer who can review the specific facts of your case to give you the best chance of beating the charges. So while we will look at some defenses that are oftentimes effective, a lawyer will be able to help you determine your best path forward. For help with this decision, reach out to Avery and the team at Appelman Law Firm today at (952) 224-2277.
1. Self Defense – Arguably the most common and the most effective defense against an assault charge is to claim self defense. If you were acting to protect yourself or your family, and the other individual was the aggressor in the situation, then you would not be found guilty of assault. Both parties will typically attempt to showcase that the other is the aggressor, so you'll have to work to prove that the other individual was the aggressor and be ready to defend yourself against claims that you were the aggressor. As you might imagine, this is more easily done with a professional in your corner who can develop a defense and prepare for some of the things the other side might say.
In many instances, you'll need to showcase that you were left with no other choice than to fight back. For example, if you could have reasonably removed yourself from the situation, it may be harder to prove self defense. And finally, you cannot have set up the situation in order to strike back at a person. All of these factors will be used to determine whether or not you were justified in your physical altercation.
2. Defense of Others – A similar tactic involves arguing the defense of others. If you come across a situation where someone is being assaulted, battered or otherwise threatened, you may be able to physically assault someone without ramifications. For example, if you witness someone push an old lady down and steal her purse, and you trip them and subdue them as they run past you, you're not going to be hit with assault charges. This defense gets harder to prove when a crime has not yet been committed. For example, if someone is making women uncomfortable at a party, your first move can't be to throw a punch. However, if they physically assault a woman, you may be justified in taking a more physical approach, but again this will be determined on a case by case basis and should by no means lead you to immediately decide to assault another person.
3. Consent – Finally, if both parties consented to the activity, then you may be able to get out of an assault charge. Obviously this is a very niche situation, but let's say that two parties mutually agreed to box or wrestle, and one party was injured during the action. Assault charges wouldn't stick against the uninjured party. Defense of yourself, your property or others is a much more common assault defense than consent.
If you need help developing a defense for your assault charge or a different criminal matter, reach out to the team at Appelman Law Firm today at (952) 224-2277.