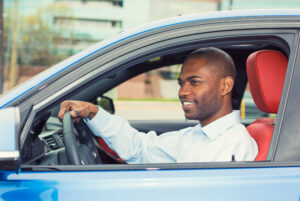 New data collected by the Pioneer Press found that black drivers were nearly four times more likely to be pulled over in St. Paul compared to white drivers. Using data from 2006 to 2020, the Pioneer Press found that Asian, Latino and Native American drivers were stopped at roughly the same rate as white drivers, but African Americans were much more likely to be stopped by police.
Some argue that the data suggests that African Americans are being stopped by police for minor infractions that they might ignore with other races. They believe that African Americans are more likely to be stopped for violations like a broken headlight or an expired license plate tag. And this isn't the first time these claims have been made. In 2001, the St. Paul Police Department agreed to begin collecting traffic-stop data after anecdotal and statistical evidence suggested the department may have been engaging in racial profiling during traffic stops. In 2016, the department began to publish the data on their website, but there are still some concerning trends despite the transparency.
Over the past six years, black drivers were nearly four times more likely to be pulled over than their white counterparts, and they were nearly three times more likely to be ticketed after being stopped than white drivers. Interestingly, Hispanic, Asian and American Indian drivers were all ticketed at slightly lower rates than white drivers and significantly less than black drivers. Other findings from the data include:
Black drivers were more than nine times more likely to have their vehicle searched during a traffic stop than a white driver.
When a reason for stopping a vehicle was reported, black drivers were most likely to be stopped for equipment violations, and white drivers were most likely to be pulled over for moving violations.
Moreover, in the seven suburb area patrolled by the Ramsey County sheriff's office, the average black population is 3.5 percent, but black people accounted for 20 percent of the arrests in 2018. Similar trends were seen in St. Paul, where at least 33 percent of people arrested in 2018 were African American, at a time when they comprised 14.5 percent of the city's population. In Brooklyn Center, where Daunte Wright was fatally shot during a traffic stop a few months ago, black drivers accounted for 62 percent of police stops from June 2019-August 2020, while black people make up about 30 percent of the suburb's residents.
In response to the new data and the death of Wright, state Rep. Cedrick Frazier, DFL-New Hope, introduced a bill that would limit when a driver could be stopped for certain violations, like broken lights, damaged mirrors or outdated registrations. Unless they are presenting an immediate threat, police would let the driver go and issue a warning or citation through the mail. Frazier hopes the bill would help to deescalate certain situations.
"There is no reason you need someone with a gun to enforce something like expired tabs," he said.
The bill has bipartisan support in the House, but its life through the Republican-led Senate is unclear.
If you or someone you know was unjustly treated or ticketed during a traffic stop, or you want to challenge the validity of your citation or arrest, reach out to the experienced traffic attorneys at Appelman Law Firm today at (952) 224-2277.