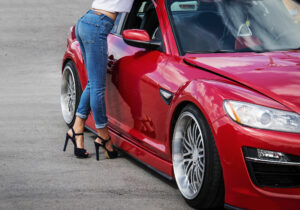 The Final Four is only a few days away, and Minneapolis is hosting the event for the first time in almost two decades. Much like the Super Bowl, whenever the Cities play host to a major sporting event we see a big influx of people in the days leading up to the event. And when a large group of people descend on an area looking for a good time, trouble is sure to follow.
Minnesota police did a good job working to prevent sex trafficking and prostitution during the Super Bowl, and although the crowd won't be as big this weekend, you can bet that there will be extra sex trafficking enforcement. Police haven't made their plans known, but it will probably be similar to what Phoenix did two years ago when they hosted the Final Four. During their time as host, Phoenix worked to prevent sex trafficking and prostitution by:
Monitoring local hot spots where the sex trade is more common.
Working with the FBI to create a multi-agency task force.
Posting fake prostitution ads and monitoring real ads online.
Setting up and completing sting operations.
Getting aid to sex trafficking victims.
Prostitution Lawyer In Minneapolis
Prostitution and solicitation charges are our bread and butter, as we handle these types of cases on a regular basis. We expect to have an uptick in calls regarding sex crimes throughout the weekend, and please don't hesitate to give us a call if you find yourself in handcuffs this weekend.
We understand that you want to keep details of your arrest out of the public eye, but the best way to go about this isn't by pleading guilty and trying to pay a fine, because there's a lot more at stake. You could spend time in jail, you could lose your vehicle if it was used in the commission of a crime, and depending on where you work, it could result in your termination. The best way to avoid these penalties and potentially have the charges dropped is to hire a criminal defense lawyer like Avery Appelman.
Aside from helping secure your release and allowing you to get back on with your life, we can begin planning your defense and attacking the state's case. In many instances, we can get the charges reduced or dropped altogether. You might be worried about the cost of a lawyer, but many clients have found that we can actually save them money by helping them with their charges. It's a win-win.
We're so confident that we can help you that we offer all of our prospective clients a free case evaluation. You can sit down with a lawyer, talk about your case, go over your options and make a plan of action. If you want to set up that meeting after the Final Four weekend, give us a call at (952) 224-2277 or click here.