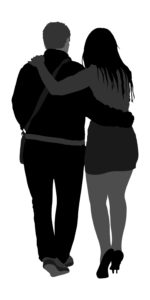 Under Minnesota Statute 609.324, it is illegal for any person to hire a person 18 years or older for the purpose of receiving sexual favors. It's also illegal to hire someone under 18, and the punishments are even more severe, but for now, we're just going to focus on adults soliciting other adults for sexual favors.
When a person agrees to exchange money, goods or services for sex, they are guilty of a misdemeanor crime that is punishable by up to 90 days in jail and fines up to $1,000. In most cases, there is a minimum fine of $500, and it can also have some real world implications for your job or your living situation. This is just the most basic offense, and if other factors are present, charges can be upgraded.
Upgraded Solicitation Charges
If this is your second charge within two years, the charge can be upgraded to a gross misdemeanor. In Minnesota, gross misdemeanors are punishable by up to a year in jail and fines up to $3,000. In many instances, there is a minimum fine of $1,500 and required community service, although the judge may consider altering either, depending on the circumstances.
Another way in which charges can get upgraded is because of the location in which the act took place. If the exchange of services occurs in a public place (and hotels can be considered a public place, even if you're in your own room), your charge can be upgraded to a gross misdemeanor. Also, if a vehicle was used in the commission of the act, police can seize your vehicle or report the incident to the commissioner of public safety, which will then record the incident on your driving record. Not something you'll want on your record, especially if driving is a large part of your job.
If the act involves a minor, violence or the threat of violence, charges can be upgraded to a felony. Depending on the charges, you can face fines of more than $10,000 and potential jail sentences reaching or exceeding a decade in length.
The rise of the internet and the ability to connect with others from the comfort of your home has led to an increase in prostitution- and solicitation-related crimes. Be wary of who you are connecting with online, because you may be putting yourself in real life or legal danger. If you or someone you know is facing solicitation charges, make sure you fight them by hiring professional legal representation.
Fighting sex crimes is right in our wheelhouse, and we've helped numerous clients get their cases reduced or dropped. To learn how we can do this for you, reach out to Appelman Law Firm to set up a free case evaluation today.