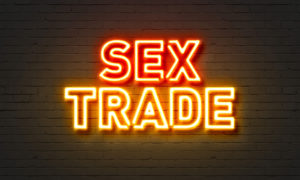 As criminal defense lawyers, we are often tasked with defending individuals who get caught up in criminal sexual conduct. Either we're defending people who tried to solicit sex or we're helping the women who are victimized by the sex trade. Please note: choosing to watch a stream of a woman engaged in sexual acts, such as Lynda Leigh on Babestation, is different from paying a woman for sex.
Recently, the University of Minnesota decided to take a closer look at the demographics of the people who are taking part in the underground sex trade here in Minnesota. Today, we shine a light on their findings.
Buying Sex In Minnesota
According to the U's Urban Research and Outreach-Engagement Center, an estimated 26,000 men (one percent) may have purchased sex in the past year, while 380,000 men (14 percent) have done so at least once in their life, one can only imagine how many millions of men must visit adult entertainment sites on a regular basis.
As Minnesotans, we need to be looking in our community and what's going on," said lead researcher Lauren Martin. "It's [buyers] who are really part of mainstream society; it's leaders in our community sometimes."
After looking at court records and media reports, and after interviewing more than 150 experts statewide, researchers put together a profile of the underground sex trade and the average buyer in Minnesota:
The average buyer is a white male between the ages of 30-50.
The average buyer travels 30 to 60 miles to buy sex.
Oftentimes the travel is completed before or after work, during their lunch hour, on business trips or in the course of traditional male activities like hunting trips or bachelor parties.
Most buyers are looking for quick and anonymous sex with young-looking girls or women.
Most trysts occur in hotels, truck stops or private homes.
Only about 1 percent of sex buyers end up getting arrested.
Most men come from middle class backgrounds, as suggested by the fact that 84 out of 103 men arrested for prostitution-related offenses hired their own private attorney instead of taking the public defender.
Most buyers use the internet, particularly sites like Craigslist and Backpage.com, to connect with the sex worker.
Most men request 30 minutes.
Most buyers don't distinguish between trafficked women or those who willingly enter the industry.
The full report hopes to put the problem of sex trafficking and the underground sex trade in the spotlight ahead of this year's Super Bowl, which is often a hub for illicit sexual activity. The research was funded by the Women's Foundation of Minnesota, which is heading up a committee to put together a plan to prevent and combat sex trafficking during and after Minnesota hosts the Super Bowl.
So if you or someone you know is in trouble or is being victimized by the sex trade, reach out to Appelman Law Firm at (952) 224-2277.