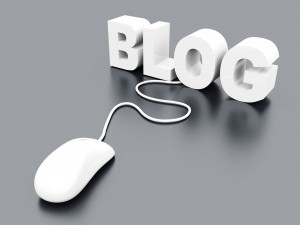 Happy Friday everyone! Hopefully you have something fun planned for the upcoming weekend, but before you go out pumpkin picking or hiking, we're asking for you to give us two minutes of your time and vote for us in The Expert Institute's Best Legal Blog Contest.
Before we explain how you can cast your vote, here's a quick recap of the current standings in the Criminal Law category:
1. The Law Offices of James Novak – 2720 votes
2. What the Public Defender – 277 votes
3. Appelman Law Firm – 175 votes
4. Barry M. Wax Attorney at Law – 97 votes
5. Dayton DUI – 95 votes.
Thank you to everyone who has already voted for Appelman Law Firm, and although it seems like a long shot that we could catch Mr. Novak, we'd sure love to make a last minute push to the #2 spot. The contest ends next Friday, so you have one week to gather your friends and family and vote. Here's how you can help us out.
How To Vote
Follow these steps to cast a vote for Appelman Law Firm
1. Click this link, which will take you to the Appelman Law Firm's page on The Expert Institute's website.
2. On the right side of the page, you'll see the word "vote" in a box. Click the word vote, and that's it.
3. If you want to go above and beyond the call, share this page or these instructions with friends, family or on your social media page. We don't expect you to do this, but we'd really appreciate anyone who takes this extra step!
Scholarship
Lastly, I know that we mentioned we were going to announce the scholarship winner late last month, but we ran into a small hiccup on our end.
Have no fear, the $1,000 scholarship will be awarded this month, we just have to tie up a few loose ends. So if you applied for the scholarship, stay tuned, we promise we'll announce the winner soon. Thank you for your patience, and have a wonderful weekend!
Best,
Avery Appelman
Appelman Law Firm