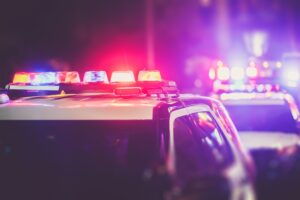 Despite our heads up that police would be out in full force looking for inebriated drivers during the long Labor Day weekend, more than 1,100 Minnesotans were arrested for impaired driving during the most recent DWI crackdown.
The full DWI crackdown ran from August 18 through September 4th, with an extra emphasis on the Labor Day holiday weekend. A total of 267 law enforcement agencies participated in the DWI campaign, and in all a total of 1,140 drivers were arrested for impaired driving. Police noted that an additional 125 drivers were cited under Minnesota's Move Over Law.
DWI Statistics
Per usual, the Minnesota Department of Traffic Safety and law enforcement officials provided a few details about some of the more concerning arrests that occurred during the campaign. Here are a few of the highlights.
A Blooming Prairie man with five prior DWI convictions in the past 10 years was once again arrested for first-degree DWI.
The Winona County Sheriff's Office arrested the same driver twice in a span of three days for DWI.
A Minnesota State Trooper in the Marshall area responded to a crash where the driver who caused the crash had a blood alcohol concentration of 0.33, more than four times the legal limit.
The highest BAC was recorded in Nobles County, where a driver recorded a 0.44 BAC. Another individual in St. Paul blew a 0.43.
The Duluth district of the Minnesota State Patrol and the Morrison County Sheriff's Office both recorded the most DWIs in the greater Minnesota area during the campaign with 23 DWI arrests.
Hopefully we can collectively learn from these mistakes and make some smart decisions on the road as the year comes to a close. The Thanksgiving holiday weekend and the stretch from Christmas to New Year's Day are always particularly busy for law enforcement and defense attorneys, and we hope that we can buck some trends this year and see a significant decrease in DWI arrests.
If you or someone you know ends up with a DWI or needs help with another criminal matter, connect with Avery and the team at Appelman Law Firm for a free consultation. We'll gladly comb over your case and build a defense that can help you avoid a worst case scenario. For more information, or to set up one of those case evaluations, give our team a call today at (952) 224-2277.