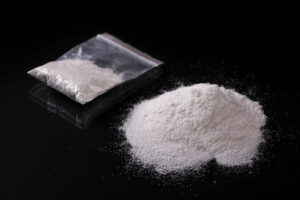 A ruling by Minnesota's top court made it illegal for police to subdue a suspect and sedate them in order to conduct a body cavity search, reversing a decision by two lower courts. The Minnesota Supreme Court ruled that the search of a man believed to be in possession of illegal drugs was a violation of the man's Fourth Amendment protections against unreasonable searches and seizures.
The case in question revolves around Guntallwon Karloyea Brown, who allegedly purchased crack cocaine from an undercover informant on August 8. As police were taking him into custody, they saw him shove something down his pants and were given approval from their supervisor to conduct a strip search on him. The officer performed a strip search, which uncovered a clear plastic baggie hanging outside of Brown's rectum. This allowed police to secure a search warrant to have the item removed at a medical center.
However, a doctor at the medical center performed an external search and said he couldn't see the baggie, and he didn't believe the search warrant granted him the ability to search inside Brown's body. An officer then obtained a second warrant that gave medical staff a wider legal reach. The doctor, after receiving legal advice from a lawyer, agreed to perform the procedure if Brown declined to remove the item himself, either on his own or with the assistance of laxatives.
Brown refused to remove it himself, so hospital staff strapped him down, sedated him and performed an anoscopy in order to retrieve the baggie. Test results showed that the bag contained nearly three grams of cocaine.
Brown Appeals
Brown fought the drug charges in court, saying that the evidence against him was obtained via unlawful means. The distract court disagreed, saying that given the circumstances of the case, the internal search was reasonable. Brown was convicted of fifth-degree drug possession, and his appeal to the Minnesota Court of Appeals was denied when they sided with the District Court.
However, the Minnesota Supreme Court agreed with Brown that police overstepped their boundaries in going to the extent they did to secure evidence against him, writing:
"The extreme and substantial intrusion of appellant's dignitary rights by a coerced anoscopy and the risks that the procedure posed to appellant's health and safety outweigh the community's interest in retrieving potential evidence that appellant possessed a controlled substance."
Brown has granted a new trial and the evidence obtained using those warrants will not be allowed to be entered into the case.