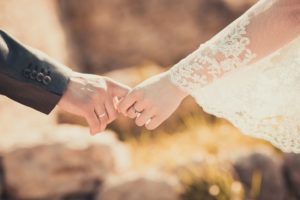 In a rare display of partisan unity, the Minnesota House unanimously voted to eliminate a clause that essentially said that an individual cannot be prosecuted for criminal sexual conduct if the person they sexually assault is their spouse.
The House voted 130-0 to eliminate what's known as the "marital rape exception," which holds spousal sexual assault to a lower threshold as traditional sexual assault. Rep. Zack Stephenson, D-Coon Rapids, said repealing the marital rape exception would result in roughly seven additional convictions a year. While that may not seem like a lot, to the spouses of those being assaulted, the vote will be life-changing.
The History of Spousal Rape
Across the US, most definitions of rape specifically excluded spouses until the year 1979. Things changed that year after a bartender broke into his wife's home while they were in the process of a divorce and sexually assaulted her. The incident happened in Massachusetts, and his conviction is believed to be the first conviction for spousal rape in the US. After the incident, a number of states changed that language of their rape laws so that spouses were not exempt. By 1983, 17 states had updated their laws, but it took until 1993 for marital rape to become illegal in all 50 states.
So while marital rape is already illegal in Minnesota, it's classified differently than traditional sexual assault charges. The current law essentially states that being sexually assaulted by someone you're in a voluntary relationship with is somehow lesser than if you were sexually violated by someone else. That's what the House set out to change last week.
The bill will soon move onto the Republican-controlled Senate, where it's expected to pass into law. It could have been passed sooner, but the proposal was rolled into a larger spending bill during the last session, and ultimately didn't pass.
It seems likely that given a fair shake, this change will go into effect soon, and it's a change that should have been made a long time ago. Here's hoping other states follow suit if they haven't already.