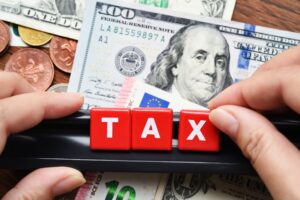 Minnesota lawmakers recently passed a law that allows sexual harassment and abuse survivors to avoid paying state taxes on any settlements they receive.
Previously, those who earned a claim were forced to pay federal and state taxes. After settling up with a lawyer, oftentimes victims would take home only a fraction of their total award. The change only affects state taxes, so harassment and abuse survivors still won't walk away with the full amount, but it's a step in the right direction.
"If somebody's experienced trauma, we shouldn't be taxing or having reveneue in the state from that trauma, said Rep. Heather Edelson, DFL-Edina.
The Minnesota Department of Revenue believes that the change will have a minimal impact on the state's General Fund.
Protecting Victims
Another provision of the new law states that these settlements cannot be provided as wages or severance pay. This ensures that victims still have access to timely unemployment benefits when leaving that job. Per Minnesota law, a worker is not eligible for unemployment benefits "for the number of weeks of regular pay the severance payments represents," which could lead to delays for victims who have their harassment or abuse claim processed by their employer as severance pay. This will no longer be allowed.
This was a wise move by Minnesota legislators who are correct in determining that the state should not profit off of trauma and victims of harassment or abuse. While the change is unlikely to help a huge number of people, the change will feel monumental for those victims that is does help going forward.
If you have been victimized and need legal assistance, or you have been falsely accused of harassment, make sure that you have a competent legal team by your side. A sexual harassment or abuse conviction can have significant consequences for your personal or professional life, so it's imperative that you contest the charges in court. For more information on how you can best do this, or to talk to a lawyer who can provide you with top of the line legal defense, reach out to Avery and the team at Appelman Law Firm today at (952) 224-2277.