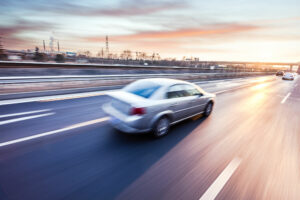 Minnesota police announced that their month-long speeding crackdown during July resulted in over 20,000 citations being handed out to drivers.
In all, 20,657 speeding citations were issued during July, which is a significant increase from last year when 18,983 citations were issued during the same period. It also marks the most citations issued since 2019, when 322 agencies combined to issue 21,439 speeding citations. Only 291 agencies were involved in this year's speeding enforcement crackdown.
Speeding Crackdown Facts
Here's a look at some of the notable numbers and statistics about the speeding crackdown from the Minnesota Department of Traffic Safety.
Of the 291 agencies, 47 reported issuing at least one citation for a driver going over 100 mph.
The Eden Prairie Police Department cited an individual for going 152 mph.
The St. Paul Police Department issued the most citations in the Twin Cities metro area, with 770 tickets issued.
Eden Prairie issued the second most tickets in the metro during the crackdown, with 367 citations issued.
In the Greater Minnesota area, Elk River PD issued the most citations, with 430 citations issued.
Police also arrested some drivers for DWI after initially stopping them for speeding. Police in Eden Prairie arrested 14 drivers for DWI after stopping them for speeding, and police in Crystal arrested a driver for DWI after spotting the driver going 112 mph. They later found that the driver had a BAC of 0.25.
Police say they are keen to conduct the speeding crackdown every summer because speed is oftentimes an underlying factor in traffic crashes and deaths. The Department of Public Safety noted that speed has contributed to 63 deaths on Minnesota roads this year, which is actually slightly lower than the 79 we had at this point last year, but these numbers are still preliminary.
If you were issued a citation during the speeding crackdown, or you want help defending yourself against different criminal charges, pick up the phone and give Avery and the team at Appelman Law Firm a call today. For more information, or to set up a free case consultation, give us a call at (952) 224-2277.