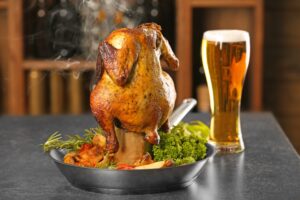 Police departments throughout the state are expected to add extra DWI patrols from the Wednesday before Thanksgiving through the holiday weekend in order to help keep Minnesotans safe and get unsafe drivers off the road.
The upcoming five-day stretch is one of the more dangerous times of the year on the road for a number of reasons. For starters, there is a major influx of drivers as people cross the state to visit family and friends for Thanksgiving. You also have worsening road conditions as the temperatures get colder, and because many people have some time off from work, there's more opportunities to consume alcohol, and that can lead to poor decisions behind the wheel.
Because of this, police are expected to add extra DWI patrols throughout the state starting with the night before Thanksgiving. In the past, more than 300 agencies across the state have come together to put additional officers on the road to keep an eye out for dangerous driving behaviors. This begins with patrols on "Blackout Wednesday," a particularly dangerous night on the road, and continues through Sunday across the state.
Avoiding A DWI This Thanksgiving
We put out a similar blog every year in hopes of bringing attention to the fact that there will be an added police presence on the roads for the next five days so that people make smart decisions and avoid the need for an attorney. However, every year we see an uptick in calls throughout this five-day stretch. It's just one of the reasons why we staff our phone lines 24/7 throughout the holiday weekend. Not only do we see an increase in calls over the Thanksgiving holiday, but we know that nobody wants to spend Thanksgiving in a jail cell because they can't be brought before a judge. We can help to secure your release so that you don't have to spend any more time than you need to in a jail cell.
We're here to help in the event that you run into trouble over the Thanksgiving holiday stretch, but we'd prefer that you make some smart decisions to avoid a run-in with the law. You can do that by:
Planning ahead if you'll be drinking.
Taking public transportation.
Calling an Uber or Lyft.
Arraigning a sober ride before you start drinking.
If you plan to head to the bar with some college buddies who are back in town or drinking some whiskey with your family after a Thanksgiving meal, make sure you don't get behind the wheel afterwards. Even if you're only going a mile or two down the road, police will be out with added force, and they won't be giving our warnings. If you get pulled over, you can expect to be placed under arrest for driving while intoxicated. And while we'll be here to take your call and help you sort out the aftermath, we'll all have a better holiday if you can avoid a DWI.
If you need legal help during the Thanksgiving holiday stretch, give our team at call. We'll answer our phones day and night to help you out of a sticky situation. Give our team a call today at (952) 224-2277.