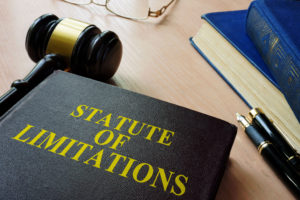 A couple of Minnesota lawmakers are pitching a proposal to eliminate the statute of limitations for prosecuting crimes of sexual violence.
The current statute of limitations when it comes to sex crimes is somewhat complex, and there's not always a straightforward answer when it comes to whether or not a person can press charges. In hopes of clearing up that confusion, Democratic lawmakers are trying to get rid of the limitations altogether.
The bill, which is being introduced by State Rep. Ilhan Omar, DFL-Minneapolis, and State Sen. Sandy Pappas, DFL-St. Paul, hopes to remove the statute of limitations for prosecuting all crimes involving criminal sexual conduct and sex trafficking. Omar said she was driven to write the bill after speaking with victims who have wrestled up the courage to speak out about their experiences years after the incident happened. Pappas agreed, saying that it often takes a long time for victims to sort through their experience.
"This is often a crime that's a very hidden crime, that victims are so traumatized by the crime that they don't feel like they can talk about it or reveal it," Pappas said.
Caroline Palmer, who works at the Minnesota Coalition Against Sexual Assault, said the current law is tough to explain to victims who call her office asking if they can still press charges. The law differs depending on when the act took place, and that can be confusing to explain to traumatized individuals.
"The statute of limitations is very complicated to follow," Palmer said. "And trauma has no timeline. A lot of victim survivors are not ready to report right when the incident happens."
Many Oppose
As you might have guessed, there are a number of opponents to the proposed change. One group who is leery about changing the law are criminal defense attorneys. We obviously want victims to get the justice they deserve, but if people try to bring charges for an incident that happened decades ago, they might end up opening a Pandora's box of trouble. Oftentimes, after that length of time, there's very little physical evidence that a crime was committed. That means it would likely come down to he said-she said arguments, and that can be difficult to prove beyond a reasonable doubt.
It's also very important during sex crime cases that witnesses have a clear recollection of the night in question. If a number of years have passed, their statements may not be viewed as being as credible because it will be difficult to recall specific conversations, when actions occurred, or what exactly transpired.
The underlying message of the bill is built on good intentions – victims should be able to get justice for crimes against them, but it seems unlikely that many will be able to find that justice even if the statute of limitations are revoked.