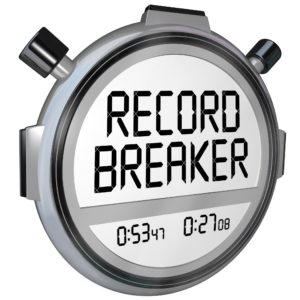 A man from New York Mills, Minnesota is expected to set a new record for drunk driving convictions after he was again arrested for driving under the influence.
64-year-old Danny Lee Bettcher was officially charged with felony-level drunken driving and refusing to submit to a preliminary breath test in Otter Tail County District Court last week. The court ordered that he remain in jail instead of being given $100,000 bail ahead of his October 30 court appearance.
Astonishingly, Bettcher had a valid albeit restricted driver's license at the time of his arrest. If he were to be convicted this time around, the maximum penalties would include seven years in prison, two-thirds of which would be spent in jail and the rest would be conducted through supervised release. After completing his sentence, he would have to serve five years of probation. He has already spent four years in prison for previous drunk driving offenses, and he's been ordered to alcohol treatment more than a dozen times.
New DUI Record
It seems likely that Bettcher will be convicted for his latest offense and go down in the record books as the person with the most DUI convictions in Minnesota. This would be his 28th DUI conviction. Even if he is found not guilty, he still holds the record with 27 DUI convictions.
If his name or his story sounds familiar, it's because we blogged about him last time when he was released from prison.
The most recent arrest came last Thursday after Bettcher left the VFW in New York Mills. He had been drinking in the tavern, and an off duty officer spotted him leaving the VFW and getting into his car. Bettcher's reputation is "well known to the law enforcement community" in the area, an officer wrote in the arrest report, so the off-duty officer decided to follow Bettcher in his car. The off-duty officer said he witnessed Bettcher ignore a stop sign, drive 10-15 miles an hour on Hwy. 10 and swerve across the road. He was stopped by police shortly thereafter, and the officer found a beer can behind the passenger's seat.
"I am way over," Bettcher told the officer. "Take me to jail."
As we mentioned above, Bettcher did have a restricted license, but there was a provision that stated the use of any alcohol or drugs invalidated the license. The state is currently attempting to revoke his license.
Bettcher clearly needs help, but he also needs to want help. Here's hoping he finally gets the message.
The following two tabs change content below.
Avery Appelman
Avery Appelman is a criminal defense lawyer and the founder of Appelman Law Firm. While his practice is primarily recognized for its work with DWI and related offenses, he has 16 years of experience working with clients on drug, assault, theft, traffic, criminal sexual conduct, and prostitution charges.
Latest posts by Avery Appelman (see all)