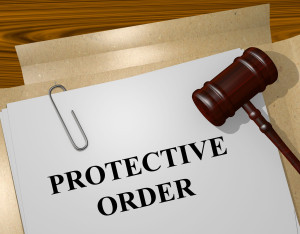 The Minnesota Judicial Branch has launched a new statewide initiative in an effort to help keep domestic violence victims safe.
The overhaul is designed to make it easier for judicial departments to share information and enforce protective orders. Under the old system, Orders for Protection (OFP) were stored in an aging database that was not connected with the judicial branch's broader Minnesota Court Information System. The old system made it difficult for some district courts to share data with the Minnesota Bureau of Criminal Apprehension. The new initiative increases the flow of information with a fully integrated OFP data system.
Benefits of New OFP System
The upgraded system offers numerous benefits for domestic violence victims and for law enforcement, including:
Quicker Enforcement – Under the new system, whenever a new OFP is entered into the Court Information System or an old OFP is updated, that information is immediately shared with the Bureau of Criminal Apprehension and the FBI. The OFP also becomes available to law enforcement officers who are tasked with enforcing the order. Prior to the new system, orders were sent two times a day.
More Information For Police – Police officers will now have full access to the complete order for protection from their squad car. Under the old system, officers only had access to a two-digit code representing some conditional information pertaining to the order details.
Improved Victim Notification System – With the new system, police will be able to instantly report that a protective order has been served. Additionally, people seeking protection can sign up to receive an automated email message from the court notifying them when the order is served.
For more information on protective orders in Minnesota, click here.