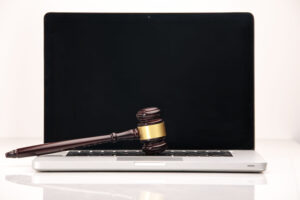 Late last week, the Minnesota Judicial Council stated that there will be a 60-day pause on all in-person criminal jury trials, effective through February 1. The order comes on the heels of new COVID-19 regulations put forth by Gov. Tim Walz.
Minnesota Supreme Court Chief Justice Loria Gildea said some exceptions will be made for certain cases, but nearly all trials going forward will be conducted virtually unless it is "impossible or there is an emergency." She went on to say that she believes the decision is "in the best interests of the people we serve."
The order will go into effect on November 30, giving the court and legal officials a few days to get their ducks in a row. The order also means that other than trials that are already in progress, no criminal jury trials will commence until at least February 1, 2021, unless an exception is granted. There is no current system for how and why these exceptions will be granted, although preference is expected to be given to in-custody defendants who request a speedy trial. However, those requests needed to be made prior to the issuance of the order on November 20, because the courts feared an influx of requests if they extended the deadline.
Problems Expected
While it's important that the courts help to work through their caseload in these unprecedented times, these remote hearings will certainly bring their own challenges. During Gildea's own virtual appearance before the council last week, her connection cut out at several points and her voice became garbled, prompting the meeting to shut down and restart on one occasion.
It will also be a challenge for defense attorneys who routinely meet with their clients and the prosecution to develop strategies and put forth the strongest case possible. Attorneys will need to learn how to adapt to this new normal in order to put forth the best case for their clients, and we believe we have the years of experience to do just that. We already connect with our clients through digital means like email and text messaging, and we are familiar with Zoom, Facetime, GoToMeeting and other forms of virtual teleconferencing.
So if you are in the middle of a pending criminal case, don't go it alone or with representation that is not equipped to help provide you with the best defense possible during these challenging times. At Appelman Law Firm, we offer a free case review and would be glad to connect with you through whatever means is easiest to go over so of the basics of your case and provide advice. Don't assume that you're in the clear because courts are shifting online, because your day is court is still going to arrive one way or another.
If you need help planning your criminal defense for a remote trial, reach out to Avery and the experienced trial lawyers at Appelman Law Firm today.