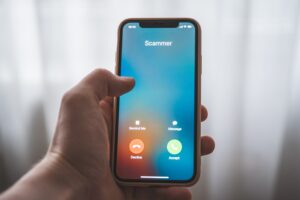 Failing to show up for jury duty is a misdemeanor offense, and Minnesota courts are letting the public know that scammers are attempting to get people to pay the fine associated with this offense by calling them and saying that they didn't show up for jury duty, even though they were never summoned in the first place.
Unfortunately, the scam has worked on at least a few victims, and that lead Minnesota Supreme Court Justice Lorie Gildea to issue the warning and share some information about how the judicial branch would go about summoning an individual for jury duty.
"Counties and district courts are hearing, again, that scammers are preying on Minnesotans with fake jury duty phone calls," said Chief Justice Gildea. "Jury duty is an important civic duty. I commend citizens who report for jury service, and urge Minnesotans to learn about and protect themselves from the potentially devastating consequences of these scams."
What You Need To Know
While these types of scams can take many forms, this one falls apart pretty quick if you understand how jury summons are sent out and how payments are collected. Here are the two main ways that you can protect yourself from this type of scam.
Minnesota's judicial branch never contacts people by phone or email in order to collect money or potentially sensitive information, like credit card numbers or Social Security numbers.
An initial contact for a jury summons will always be made through the U.S. Mail.
Scammers may also be attempting to "spoof" their phone number so that it appears local or or from the right area code, but remember that the court will not be contacting you out of blue via phone or email for this type of information. While you are able to make payments over the phone for fines or court costs, you will be the phone making that phone call the specific court or office, and it will not come from them.
If you receive a suspicious call about failing to appear for jury duty or a similar type of scam, you are encouraged to contact your county sheriff's office.
Think things through and don't fall victim to a scam, and in the meantime, if you need help with a legal issue, make sure that you reach out to a criminal defense attorney. In the greater Twin Cities area, we hope you'll consider Avery and the team at Appelman Law Firm today. Give them a call at (952) 224-2277.