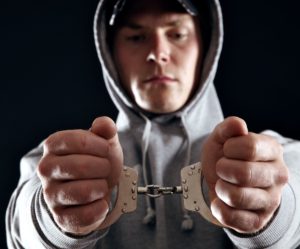 Sexual assault survivors asked legislators to increase sentences for certain sex crimes at a recent House public safety meeting.
Three sexual assault survivors spoke in favor of the proposed bill, which would:
Eliminate certain plea agreements that allow some offenders to avoid jail time.
Increase minimum sentences for anyone possessing or disseminating child pornography.
Require some extreme offenders to remain under supervision for life, even after they get out of prison.
New Sex Crime Proposals
Under current guidelines, some offenders are able to receive extended probation instead of jail time, and some felony convictions can be reduced to misdemeanors if the offender meets all the terms set forth in their sentencing guidelines. Additionally, offenders in possession of child pornography don't always receive jail time for their crime. Rep. Matt Grossell, R-Clearbrook, who authored the bill, said he hopes to change that.
"Nobody in this room today advocates child pornography, child exploitation, but something is definitely wrong with our statute, with our system where stays of adjudication for such crimes are being allowed," said Grossell at the public safety meeting.
In addition to altering some sentencing procedures, Grossel's bill also would also enhance the way some offenders are monitored when they are released from prison. Certain offenders would be subjected to lifetime probation, which would include a number of conditions, like:
Electronic surveillance
Unannounced searchers
Mental health treatment
House arrest
Full-time work requirements
Child Porn Minimum Sentences
One of the final aspects of the bill involves the minimum and maximum sentencing guidelines for individuals in possession of child porn. The bill proposes that anyone convicted of possessing child porn would have to serve a minimum of six months in jail, and repeat offenders would have to serve a minimum of one-year in jail.
Maximum penalties for offenders would also increase. Possessing child pornography could carry up to seven years for a first offense and up to 15 years for the second offense. The bill would also increase the maximum penalties for distributing child porn from seven years to 10 years for a first offense and from 15 years to 20 years for a second offense.
The bill will be evaluated in the coming weeks, and it may be added to an upcoming public safety finance bill in the near future, as the changes are likely to increase prison and public defender costs.
The following two tabs change content below.
Avery Appelman
Avery Appelman is a criminal defense lawyer and the founder of Appelman Law Firm. While his practice is primarily recognized for its work with DWI and related offenses, he has 16 years of experience working with clients on drug, assault, theft, traffic, criminal sexual conduct, and prostitution charges.
Latest posts by Avery Appelman (see all)