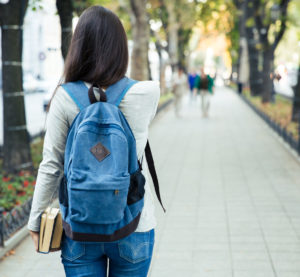 Earlier this month, we penned a blog noting that many police departments were pulling their resource officer out of schools over concerns about new changes that restricted their ability to physically restrain disruptive or dangerous students. These police departments didn't want to get sued for potentially violating what they believed was unclear language in the new law, so many groups opted to simply pull their officers from schools.
Last week, Minnesota Attorney General Keith Ellison offered some clarifications to the new laws, assuring police that they will still be able to safely do their job without threat of a lawsuit, hoping that this would give police departments peace of mind to send their officers back to school.
In the additional legal opinion, Ellison noted that school resource officers and school staff members are allowed to use force "to prevent bodily harm or death" so long as the force is "reasonable." Currently, "reasonable" is akin to "proportionate to the threat." In other words, police can use significant force to take down a threat with a weapon, but they should use different tactics for a loud or disruptive student that is not a physical threat.
Forbidden Restraints
Ellison went on to clarify some misunderstandings about physical restraint, saying only the following holds have been banned:
Prone restraints
Holds that restrict a student's ability to breathe or voice distress
Holds that put pressure on a student's abdomen, back, chest, lung, head, throat, sternum and diaphragm
Holds where the officer ends up straddling the student's torso
"If a student is misbehaving in a way that does not and will not harm that student or anyone else, professionals in schools still have many tools at their disposal, including other kinds of physical contact," Ellison clarified.
Roughly 40 school districts across Minnesota are currently without school officers, but Ellison is hoping that these clarifications and future meetings with law enforcement groups will give departments confidence to send their SROs back to school.
We understand that officers do not want to get sued for physically restraining a disruptive student, so hopefully these clarifications make it easier for them to do their job and keep students safe without fear of repercussions for simply trying to calm an escalating situation. Using force proportionate to the situation is an excellent basis, and one that we hope they apply to other aspects of law enforcement.
In the meantime, if you or your student runs into trouble and needs legal help, reach out to the team at Appelman Law Firm today at (952) 224-2277.