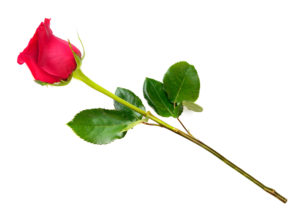 A Minnesota lawmaker plans to introduce a bill at an upcoming legislative session that would ban Arie Luyendyk Jr. from entering the state after he broke the heart of a local woman in what some are calling "the most shocking moment in reality TV."
For those of you who don't follow The Bachelor, here's what happened. Bachelor Arie had narrowed down is dating choices to two women – Lauren and Becca. On Monday's series finale, Arie said that it just wasn't going to work with Lauren, and he chose to be with Becca, who is a Prior Lake native. But Arie didn't just choose Becca, he got down on one knee and said he would "choose her every day for the rest of his life" during his proposal, which Becca happily accepted.
Unfortunately, the couple didn't ride off into the sunset to live happily ever after. A couple weeks after his proposal, Arie told Becca that he still had feelings for Lauren. After speaking with Lauren on the phone, Arie decided to break things off with his new fiance, and he did so with the cameras rolling, breaking Becca's heart and embarrassing her in front of millions of viewers.
Banning Arie From Minnesota
Arie's decision didn't sit well with Representative Drew Christensen, R-Prior Lake, who said he watched this season because he went to high school with Becca. While everything was unfolding on Monday night, Christensen tweeted that if he got 1,000 Retweets, he would draft a bill that would ban Arie from ever visiting Minnesota.
If this gets a thousand retweets I'll author a bill banning Arie from Minnesota. #TheBachelor #PriorLakeLakers

— Rep. Drew Christensen (@RepChristensen) March 6, 2018
The tweet went viral, pushing past 1,000 Retweets rather quickly. Christensen drafted the proposal and said it will be introduced at a legislative session as early as Thursday or Monday, although he doesn't believe the bill will pass.
"I don't think it would be actually be constitutional for that to happen," Christensen told the Pioneer Press.
As you might have guessed, Christensen's tweet and proposal has earned some mixed reviews on social media. Some people enjoyed the lighthearted joke and applauded Christensen for sticking up for one of our own. Others chastised him for being so quick to write a bill about The Bachelor when he could be focused on more important issues like gun control. Christensen said it was a funny experiment and that he's thankful that social media makes it so easy for him to connect and engage with constituents.
As for Becca, we're confident she'll be just fine without Arie. On last night's "After The Final Rose" show, she was named "The Bachelorette" for the upcoming season.