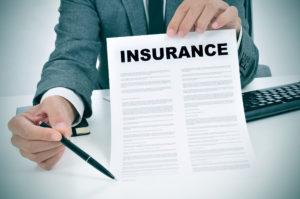 As we've mentioned on the blog numerous times in the past, a DUI will affect your life in many ways. You could end up in jail, lose your driver's license or pay significant fines associated with your case. One hidden cost associated with a DUI is the fact that your car insurance premiums will go up significantly, as you are now a seen as a much more dangerous driver to insure.
How much can you expect your car insurance rates to increase after a DUI, and is there anything you can do to avoid this increase? We answer those questions in today's blog.
Minnesota DWI Car Insurance Premiums
As you might imagine, your specific premium amounts will be based on a number of individual factors, but we can also get a better understanding of what might be in store for you after a DWI by looking at data from national premium averages. Here's a look at the most recent figures:
The average annual car insurance premium in Minnesota is $1,319.
The average annual car insurance premium in Minnesota after a DWI is $2,068, a 57 percent increase or an annual increase of $749.
The average annual car insurance premium in the US is $1,548.
The average annual car insurance premium in the US after a DWI is $2,556, a 65 percent increase or an annual increase of $1,006.
As you can see, car insurance premiums in Minnesota both before and after a DWI are cheaper than the national average, but make no mistake, a DUI will certainly be costly in terms of insurance coverage. Moreover, a DWI will typically affect your insurance for 3-5 years in Minnesota, meaning that you can expect to shell out an additional $2,247-$3,745 just to be insured behind the wheel over the next 3-5 years after a DWI.
As for avoiding this increase, the only real way to do this is to avoid being found guilty of a DWI. Ideally this would mean that you didn't get caught drinking and driving, but if you have already been charged, the best way to avoid a conviction hitting your record is to reach out to a lawyer and defend your case in court. Your lawyer may be able to get the charges reduced or dropped, and that can keep the insurance company from jacking up your rates.
Even if they can only get the charges reduced, a reckless driving charge typically will not raise your rates nearly as much as a DWI conviction, so don't dismiss the possibility of a plea deal or having your lawyer negotiate with the prosecution. Keeping that DWI off your record can keep thousands of dollars or more in your pocket.
So if you need legal help after a DWI, make sure that you connect with an experienced criminal defense lawyer. For more information, or for help with a DWI or different criminal matter, reach out to Avery and the team at Appelman Law Firm today at (952) 224-8500.