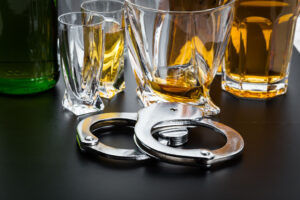 Every year more than 20,000 Minnesotans end up getting charged with driving while intoxicated, but not all of these charges will be the same. For some first-time offenders and those with a low blood alcohol concentration, they may only face a misdemeanor charge. However, depending on your circumstances, it's possible that your DWI could result in felony charges. In today's blog, we take a closer look at what factors need to be present in order for you to face felony DWI charges in Minnesota.
Felony DWI In Minnesota
Driving While Intoxicated in the first degree is considered a felony-level offense, which carries the most significant potential penalties. According to Minnesota law, a person can be charged with first-degree DWI if one of the following three factors are present during the course of their case:
They have three previous DWI convictions within the last 10 years
They have a previous felony DWI conviction on their record
They have a previous felony conviction for criminal vehicular homicide
In other words, you're not going to be charged with a felony-level DWI if this is the first mistake you've made behind the wheel when it comes to drinking and driving. Even if certain aggravating factors are present, you're not going to be charged with a felony level DWI for your first alcohol-related driving offense. That said, if you cause an accident or injuries are involved, you can certainly face different felony-level charges, so know that you're risking a lot every time you get behind the wheel after you've been drinking.
Pre-Trial Requirements And Potential Penalties
If you are charged with a first-degree DWI, the court will impose some mandatory conditions while your case is pending. While you're awaiting your trial date, the court will enforce:
No alcohol consumption
Electronic alcohol monitoring
Impoundment of the vehicle or recreational vehicle's registration plates
Randomized alcohol testing
Weekly check-ins with a probation agent
A requirement that the cost of these services will be reimbursed to the court upon conviction
That said, if an offender posts the full unconditional bail amount, they will be able to avoid these pre-trial requirements. As you might imagine, unconditional bail is typically much higher than a conditional bail amount, but it will allow you to avoid these pre-trial requirements.
As for the potential penalties upon conviction, they are pretty severe. A person found guilty of first-degree DWI will face a potential jail sentence of up to seven years and a fine up to $14,000. Perhaps most notably is the fact that there is a mandatory minimum sentence of three years for a first-degree conviction. However, the judge may order a stay of execution, meaning that you would only need to fulfill that sentence if you violated probation or got into trouble again. Even when a stay of execution is granted, you'll still be required to spend at least 180 days in jail, 30 of which must come consecutively, so you can expect to spend some time in jail after a first-degree DWI conviction even if a stay is granted.
So if you are facing DWI charges, be it for a misdemeanor or a felony, know that the charges can come with decades-long consequences and that you should consult with a lawyer to figure out how to best proceed with your defense. For help doing just that, or to talk to a criminal defense lawyer about any aspect of your case, pick up the phone and call Appelman Law Firm today to set up your free case review session at (952) 224-2277.