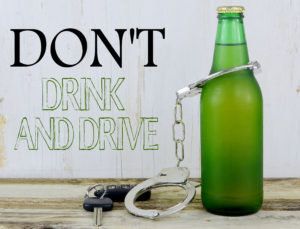 Summer is a time when more people are out and about, riding bikes, going for walks and catching up with friends. However, it's also a peak period for drunk driving. With Labor Day on the horizon, Minnesota police want to take this time to conduct extra DUI enforcement to help keep motorists and pedestrians safe.
"Crashes involving alcohol continue to change Minnesotans lives forever, especially during the summer months," the Minnesota Department of Public Safety Office of Traffic Safety said in a news release. "From 2012-2016, there were 138 people who lost their lives in drunk driving crashes from June through August. While drunk driving continues to be a leading factor in traffic fatalities, there were 414 alcohol-related serious injuries during the same timeframe.
Drunk Driving In Summer
Drunk driving is particularly dangerous in the summer when road conditions allow people to travel at faster speeds and more people are sharing the roads. Just look at these statistics by season.
Drunk Driving-Related Fatalies
December-February – 74
March-May 102
June-August – 138
September-November – 118
Alcohol-Related Serious Injuries (injuries to drivers, bicyclist or pedestrians)
December-February – 249
March-May – 361
June-August – 414
September-November – 358
In an effort to reduce the number of alcohol-related driving fatalities and injuries, more than 300 agencies throughout the state will be participating in the statewide DUI crackdown that runs through the end of Labor Day. Funding for the extra enforcement is provided by the National Highway Traffic Safety Administration.
"From drunk drivers behind the wheel to pedestrians and bicyclists who have had too much to drink, we all need to be responsible for our actions on the road," said Mike Hanson, Office of Traffic Safety director. "If you are a driver, line up a sober ride. If you've been drinking, stay off your bicycle as your judgment can be impaired. If you've been drinking and are walking to a destination, make sure a sober friend is walking with you. One bad choice can lead to a lifetime of heartache."
Labor Day is particularly dangerous when it comes to DUI, as recent statistics show that the holiday ranked third with an average of 3.8 DUI arrests per hour. Surprisingly, Halloween came in as the most dangerous holiday with 4 DUI arrests per hour.
Labor Day is still a very dangerous weekend on the roads, as the stretch from Friday after work until Tuesday morning regularly results in more than 400 DUI arrests throughout the state. That number peaked at 501 in 2015 and fell to 421 in 2016, suggesting more people were making better decisions on the roads. However, the Labor Day weekend arrest total jumped to 444 last year, meaning people still aren't getting the message.
Hopefully people hear the message we are preaching and make smart driving decisions throughout the Labor Day enforcement and every time they get behind the wheel. If you make a mistake and end up in trouble, be sure to contact Avery Appelman and his team at Appelman Law Firm. We answer our phones 24/7 on holiday weekends, and we can get you out of jail in no time. To get in contact with out firm, call us today at (952) 224-2277.