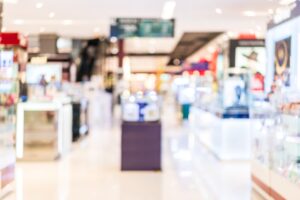 In an effort to curb a new wave of organized smash and grab retail thefts across Minnesota, lawmakers have added a new law that puts stiff penalties on the crime.
The new law makes organized retail theft its own crime, and Minnesota becomes the fifth state in the US to have a separate classification for these organized raid-style theft crimes.
"There's a reality across the country and in Minnesota that there's a different type of enterprise out there," explained Bruce Nustad, the president of the Minnesota Retailers Association. "A retail theft enterprise that is plaguing our retailers, impacting our consumers in the form of high prices. It's touching our workers in terms of safety; it's touching our consumers in terms of safety."
The new bill comes on the heels of a rash of organized thefts in Minnesota. In November 2021, a number of big box stores were hit in organized theft raids that resulted in tens of thousands of dollars in retail loss. In this instance, six people were hit with felony charges for their smash and grab style theft of products from a Best Buy in Maplewood.
New Organized Theft Law
You might be wondering how the organized theft law differs from a standard shoplifting charge, and it centers around a person's motive. The new crime of organized retail theft is reserved for people who steal items that they plan to sell, instead of keeping them for personal use or consumption. The bill also stipulates that someone who knowingly receives stolen merchandise could also be sentenced for organized retail theft, as could someone using "any device, gear, or instrument designed to assist in shoplifting or defeating an electronic article surveillance system."
The charge would vary based on the property value that was stolen. If the value of the stolen items is under $500, the individual would be charged with a gross misdemeanor, which is punishable by up to a year in jail and fines up to $3,000. If the value of the items exceeds $5,000, the individual could be charged with a felony, which carries a maximum sentence of 15 years in jail and even larger fines. If violence is involved, a gross misdemeanor would be elevated to a felony, and the maximum sentence for the crime could increase by up to 50 percent.
"The problem has gotten worse over the last several years," said Senator Ron Latz (DFL-St. Louis Park). "It's clearly become well-organized; smaller groups, larger groups. The stuff that gets taken gets moved very quickly; the channels are in operation. A lot of it goes out of state."
The new laws will officially go on the books on August 1. In the meantime, if you or someone you know needs help defending a bogus retail theft or shoplifting charge, reach out to Avery and the team at Appelman Law Firm today at (952) 224-2277.