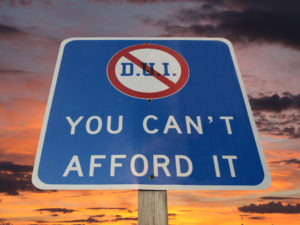 As we mentioned on the blog in November, law enforcement officials in Minnesota announced that they would be conducting a drunk driving crackdown beginning before Thanksgiving and running through the majority of December. Despite our warnings that police would be out in full force, more people were arrested for DUI during the crackdown than over the same stretch in 2017.
More than 300 law enforcement agencies combined to make 2,757 arrests for drunken driving during the holiday crackdown campaign, which ran from November 21 to December 29. That number represents a nearly four percent increase from the 2017 campaign, which netted 2,656 DUI arrests.
Among Those Arrested
Police also publish some details regarding some of the more outlandish arrests from the crackdown. Here's a look at some of the more interesting findings from the arrest data:
15 drivers had a blood alcohol concentration of 0.30 of higher, nearly four times the legal limit.
The highest reported BAC came during an arrest by University of Minnesota police, which was 0.424.
A woman was arrested in Blue Earth County for DWI on December 21, and again on Christmas day for DWI in Goodhue County.
A person in Crosslake was arrested for DWI after being caught driving 108 miles per hour.
The Hawley Police Department arrested the same man for DWI twice within a three day span.
In Minneapolis, a man was arrested for his 11th DWI, while a woman was arrested for her 12th DWI.
One bright spot with the campaign was that police recorded 1,901 seat belt citations during the crackdown, which was a decrease from 2017 when they issued 1,958 such citations.
Hopefully people learn from this crackdown and begin to make better choices behind the wheel in 2019. If you or someone you know makes a mistake and needs legal representation after an arrest, be sure to reach out to the experienced lawyers at Appelman Law Firm. We offer a free case review so you can sit down with a lawyer and go over all your options. To set that up, or to talk with a lawyer about your case, reach out to our firm at (952) 224-2277.