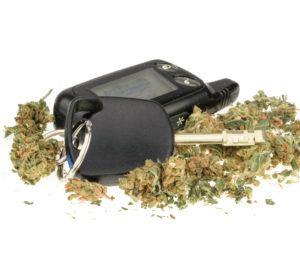 Drugged driving arrests nearly doubled over the last four years compared to the four-year period before it, according to new data from the Minnesota Department of Public Safety (DPS).
The DPS noted that there were 15,810 drugged driving arrests between 2018 and 2022, up from 8,096 between 2013 and 2017. That represents a 96 percent increase between the two periods.
"Driving high is a DWI," said the DPS in a press release, reminding motorists that the law applies to any mind-altering substance, including cannabis.
Drugged Driving In Minnesota
It will be interesting to see how these numbers shake out over the next four years now that Minnesota has legalized recreational marijuana. It is legal to smoke in your home and even have a small amount in your vehicle out of arm's reach while driving, but it is not legal to drive under the influence of marijuana. Although police officers can't detect the presence of marijuana in a driver's system as easily as they can with alcohol and a portable breathalyzer, that doesn't mean police have no effective ways at identifying high drivers.
Some ways that officers work to identify drugged drivers during their interaction with the driver include:
Marijuana odor coming from the car
Red, bloodshot eyes
Delayed reaction time
Slurred speech
Confusion
Difficultly following commands
It's also worth noting that a drugged driving charge is treated equally in their eyes of the law as a drunk driving arrest. You will be arrested for Driving Under the Influence and face significant penalties, including the possibility of jail time, thousands of dollars in fines, the loss of your driver's license, community service, substance abuse counseling and more. That doesn't even factor in how a drugged driving conviction can impact the future prospects for your schooling, your job or your ability to find housing.
Needless to say, the numbers should be a wake up call for Minnesotans. There will clearly be more opportunities to drive high now that recreational marijuana has been legalized and more people will inevitably use marijuana, but you need to stay off the roads if you are going to smoke or ingest cannabis. Not only is it incredibly dangerous to drive high, but you can also end up facing severe consequences if you are caught, and based on the most recent numbers, it's clear that plenty of Minnesotans are being caught by police.
Hopefully you never need a lawyer to help you out of a DUI charge, but we're here in the event that you need one. We've helped countless drivers beat the charges or avoid a worst case scenario, and we can do the same for you. For more information, or for help with a different criminal matter, reach out to the team at Appelman Law Firm today at (952) 224-2277.