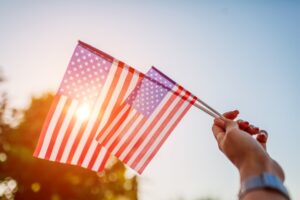 The Labor Day holiday weekend is right around the corner, and while you may be looking forward to grilling with family or heading up to the lake, know that this weekend is one of the deadliest on the road. The National Safety Council estimates that 456 people will die on U.S. roads this Labor Day weekend, and while that projection is two percent lower than last year's estimate, it's far too many people to lose to preventable tragedies.
Don't become a statistic this year, and practice safe driving maneuvers. As we've already stated on the blog, police will be out in added force looking for individuals driving under the influence of alcohol or other substances. Make some smart choices and have a wonderful holiday weekend.
Labor Day Driving Statistics
Additional data from the NSC gives us further insight into what we can expect on the roads this weekend. The NSC estimates that there is one traffic fatality for every 114 automobile accidents that require professional medical consultation, meaning that they expect there to be roughly 52,000 medical consultations as a result of traffic accidents over the holiday weekend.
They also note that you can help protect yourself from injury by wearing a seat belt. Studies have shown that seat belts are 45 percent effective in preventing fatalities among front-seat passenger car occupants, meaning that an estimated 181 lives may be saved this weekend if vehicle occupants wear their seat belt.
It's also imperative that you avoid drinking and driving and you work to ensure others make smart decisions as well. Typically alcohol-impaired fatalities represent 30 percent of all traffic fatalities, but during the Labor Day period, that percentage jumps to 38 percent. Not only can drinking and driving lead to jail time, but it can also cost you your life. Don't get behind the wheel if you plan on consuming alcohol this Labor Day weekend.
Of course, if you or someone you know ends up making a bad decision or running afoul with the law over the holiday weekend, make sure that their first call is to Avery and the team at Appelman Law Firm. We answer out phones 24 hours a day, seven days a week, even over the holiday weekend. Don't spend extra days behind bars because you can't be seen by a judge. Call Appelman Law Firm and let us help secure your release, even on the busy holiday weekend.
We hope that you and your family have a wonderful Labor Day weekend, but remember who to call if something goes amiss. We offer free case consultations and will work to provide you with the best defense possible. For more information, or to speak to a lawyer about your situation, give our team a call today at (952) 224-2277.