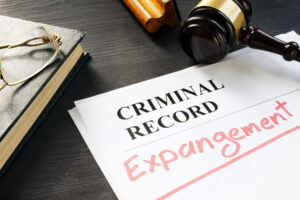 While an expungement does't destroy a criminal record, it can seal off access to your criminal record from a number of different parties. Police and other law enforcement officials will still be able to view your criminal past, but friends, family and employers will no longer be able to call up your criminal history with a simple background check. This can make it easier for you to get a job or avoid awkward conversations with others, and it can give you a little peace of mind knowing that a past mistake won't haunt you forever.
In 2015, Minnesota expanded the number of criminal convictions that are eligible for expungement. In general, as long as you can present a case that shows that sealing your record will make life easier for you while also not presenting a threat to the community, you should be able to succeed in your quest to have your record expunged. Most misdemeanors, gross misdemeanors and even some low-level felonies can be expunged, so long as they were not violent or sexual in nature. First time drug offenses and juvenile offenses are two of the most common types of cases we work to expunge.
But how long does it take to get your record sealed, and does it cost anything? We answer those questions and more below.
How Long Does Expungement Take?
As you might imagine, the justice system doesn't always act quickly, so it can take some time for your record to be expunged, even when you present a thorough argument and are granted a ruling in your favor. Typically, and expungement case takes anywhere from 5-8 months when you have an attorney by your side. During this time, your lawyer will draft all the paperwork and serve copies of your petition to all agencies that are in possession of the records you're hoping to seal.
You will then get a court date, and this will be at least 60 days from when the agencies were notified of your petition for expungement, so you'll have to wait a bit here. This allows both sides time to do their research and come prepared to the expungement hearing. Both sides will make their case at the hearing, and if the expungement is granted, you're still not in the clear. The other side has 60 days to appeal this decision, and your record will not be expunged until this 60 day period is over, meaning you'll have at least 120 total days between your petition and your expungement, but it typically ends up being a little longer depending on the county caseload at the time.
How Much Does Expungement Cost?
If you were convicted of a crime and later successfully petitioned for an expungement, there will be a court filing fee that you'll have to pay. This is typically around $300 depending on the district in which the petition was filed. If your case was dismissed and you're petitioning for statutory expungement, there will be no court fee.
And of course, you will owe a little bit to your lawyer. They will spend time researching your case and making a strong petition, so you will have to pay them for their time. Given the financial benefits that an expungement can provide in the form of career advancement, look at this payment as an investment in your future. Your lawyer can go over the expected fees prior to taking on your expungment case so that there are no surprises later.
If you're interested in learning more about expungement or how we can get your records sealed, reach out to Avery and the team at Appelman Law Firm today.